As consumer promotions go, coupons have a lot of power. One of the primary benefits of digital coupons is the greater brand awareness they can confer. Coupon websites have enormous reach, and the people who use them are typically young (and hence developing their tastes), educated, and ready to shop.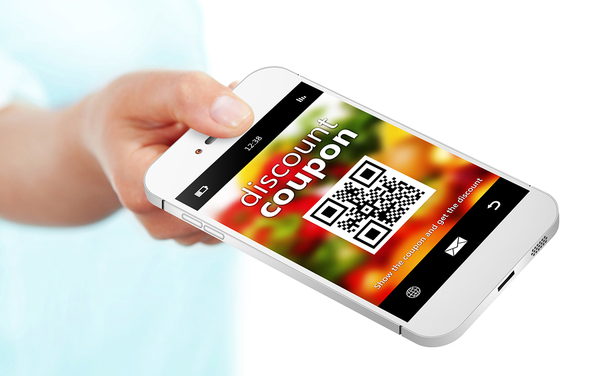 Mobile coupons appeal to desirable customer demographics.
Many brands have found that having a coupon affiliate strategy, such as a partnership with Groupon, can make a significant positive difference in brand perception while generating attention on social media platforms. Digital coupons for online use, typically through the use of coupon codes during checkout, can increase click-through rates, orders, and sales substantially as compared to sales during the weeks preceding and following online coupon promotions.
Tips for Choosing Your Couponing Affiliate Partner
If you want to work through a coupon affiliate site, you can help ensure a mutually beneficial relationship with your affiliate by practicing the following due diligence:
Research coupon affiliate sites thoroughly before entering into an agreement. Visit the sites that apply to your affiliate program, including those featuring similar, but not identical, types of brands.
Have someone in-house oversee your coupon partners and work closely with affiliates to determine what coupon models deliver the best results and increase new customer acquisitions.
Check your partners' web pages frequently to ensure they comply with your wishes and do not do things such as promote expired offers.
Make the most of affiliate coupon customer promotions by using email, blogging, and social media tools.
Track results so you can understand coupon sites' contributions and optimize your customer promotion programs accordingly.
Consider creating a coupon code landing page on your own website so that when customers look for coupons on your products they are more likely to go to your site rather than a coupon site.
Use Coupons to Strengthen Relationships with Customers
To ensure an enthusiastic reception by your customers, you should take steps that will directly and indirectly strengthen relationships with them.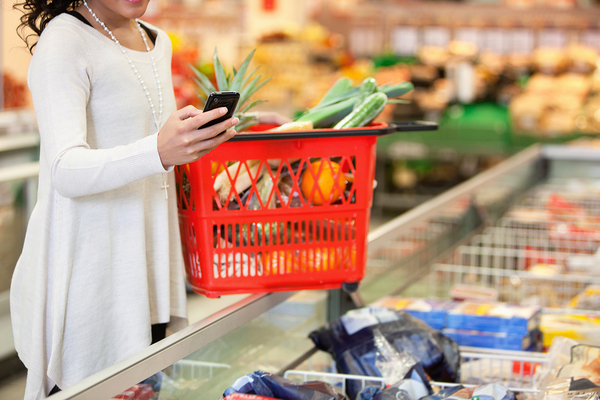 Design coupon consumer promotions so they strengthen relationships with customers.
Here are some examples of how to do so:
Make your first coupon promotion clear and simple, and make sure it applies to your market before launch.
Make it a point to keep up with technologies like mobile pay and push notifications. Push notifications can be especially effective when you send a coupon or code to customers' phones when they are near or in your store.
Build your opt-in text list as well as your email list. These are terrific ways to cast a wider net, particularly if you take steps to keep these lists current and accurate.
Build a social media strategy around coupon customer promotions. You do not have to be on all the social media platforms, but you should research which ones your customers tend to use most often, and optimize for those platforms.
Consider implementing a rewards or loyalty program. These offer nice incentives for customers to return to your brand and to stay active on your opt-in text and email lists.
Give customer promotions specific start and end dates, with deals and coupons being introduced for a specific reason. For example, your St. Patrick's Day coupon promotion could run March 1 through March 17.
Trends in Coupons for Consumer Promotions
Digital coupon marketing is expected to grow from 16 billion eCoupons redeemed in 2014 to 31 billion in 2019. Globally, the number of mobile coupon users is expected to exceed one billion by 2019. From 2014 to 2017, the number of companies in the US using mobile coupons increased from 36.5 percent to 48 percent and rising.
Perhaps more importantly, consumers like digital coupons, with more than two-thirds of them saying that coupons build brand awareness and loyalty. Sixty percent of consumers enjoy receiving digital coupons, and half are more likely to visit a store if they receive a digital coupon.
Food Brands Stand to Benefit Exceptionally from Digital Coupons
A 2015 study of digital coupons for consumer packaged goods found that the number of digitally distributed coupons went up by 16.7 percent in the first half of that year, with much of the increase attributable to food brands, particularly dry grocery goods. As consumer promotions for food products go, digital coupons make a lot of sense for all parties involved. Preparation, research, and commitment to monitoring go a long way to ensure your digital coupon strategy has the highest return on investment.
Topics coupon