With CPG branded messages competing for consumer attention practically every minute of the day, food manufacturers have to pay attention to branding trends to make sure products stand out from all the competition.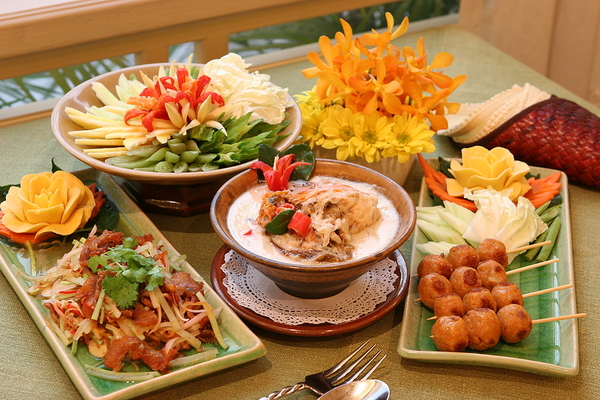 Everyone is going to buy food, and as easy as it is to simply continue to buy the same brand of the same product over time, sparking new interest in existing products and drawing attention to new product offerings with CPG marketing campaigns requires tapping into the overall consumer zeitgeist.
It is not quite as fickle as runway fashion, but food brands are reaching in new directions to make their products stand out in a positive way. Here are five food branding trends to know about right now.
1. Clean Labeling
The "clean" in clean labeling refers to ease of understanding. People want to know what is in their food in plain terms, and they want to find that information quickly. Complying with labeling requirements while spelling out ingredients and nutritional information in concise, plain language are ways to make food brands appeal to today's often-rushed shopper who just wants to know if what is in the container is a healthy dinner. Some brands also include label features like QR codes or near-field communication technology for the shopper who wants to access more detailed information right on their phone.
2. Artistic, Sophisticated Packaging
From rustic gelato jars to cube-shaped jam containers, packages are taking on new looks, materials, and shapes to appeal to shoppers' aesthetic sense. Placing beautiful packaging on the table when house guests are over or simply treating themselves to something nice becomes easy for consumers when brands take their cues from today's popular minimalist aesthetic and package products beautifully. Combined with clean labeling practices and smart CPG marketing campaigns, the result is prepared foods that do not require serving dishes to be perfectly presentable at the table.
3. Modular Packaging
Rather than cling-wrapping a sandwich and dropping it along with a piece of fruit and a bag of chips into a paper bag and calling it lunch, people can make lunch far more appealing with modular packaging. Kits with different sized, sealable containers that fit together in a larger container keep foods fresh while preventing them from being squashed. Prepared takeout foods from delis and takeout departments of supermarkets are increasingly incorporating modular packaging as well, in an effort to elevate the eating experience.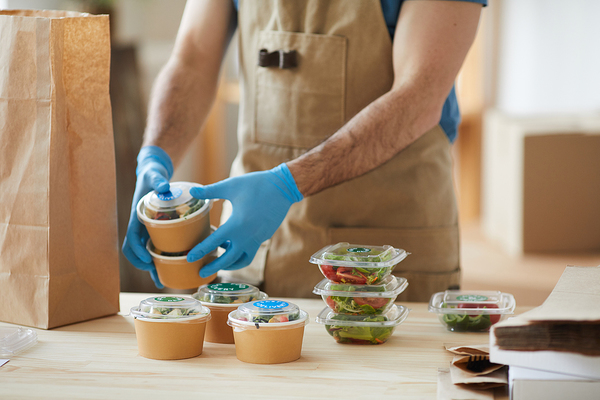 4. Artisanal Versions of Everyday Foods
From locally-sourced dips to "fairy tale" chocolates to organic herbs, products made with extra attention to detail make up another of today's top CPG branding trends. People want high-quality foods that are not necessarily mass-produced, but they often do not have the time or skills to prepare these foods themselves.
This CPG marketing trend also brings foods to regions where they might not otherwise be available. As a result, artisan nut butters, non-factory-farmed meat, or organic pudding can be found now on the local supermarket shelf.
5. International Inspiration
Both packaging and ingredients are increasingly influenced by international cuisines and cultures. Asian-inspired CPG branding is popular at the moment, with ready-to-serve dishes like bean sprouts and squeezable spring roll sauce, and "heritage" food is trending everywhere.
You can even find CPG marketing and ingredients inspired by the ancient Minoan civilization, with packaging inspired by Minoan jewelry. International sauces in elegant packaging are offered by Mumbai-based Saucery and make using a wide range of sophisticated sauces as easy as opening a jar.
Today's top CPG branding trends have to do with artistic and innovative packaging designs, many of which incorporate new technologies that appeal to consumers who want to be highly informed about food choices. Other CPG marketing trends have to do with offering international and "heritage" products that have been harder to find outside of large urban areas.
The bottom line is, consumers have more choices than ever, and CPG branding trends are ways that food manufacturers reach out and do what they can to lock down consumer loyalty and attract new customers in a fast-paced, information-overloaded world.
Hangar12 is at the forefront of CPG marketing strategy and more. Subscribe to our blog to stay up-to-date with our latest insights.
Topics packaging, Food branding
Subscribe to ConsumerTalk