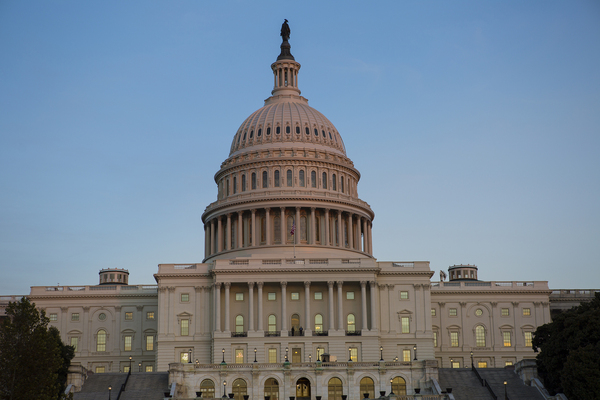 While it's not common these days to find bipartisanship in the halls of Congress, legislators on both sides of the aisle joined together recently to support new legislation designed to reduce landfill waste and increase recycling. Here's more about the legislation and the CPG industry's support of the effort.
CPG Branding and The Legislative Push to Recycle
While more and more industry experts say it's just the right thing to do, supporting recycling can help boost your CPG brand. Both of those ideas are at play in the recent efforts by the Grocery Manufacturers Association (GMA) to endorse two bipartisan bills to push more recycling programs to reduce the waste in our landfills.
The two bills are called:
The Realizing the Economic Opportunities and Value of Expanding Recycling (RECOVER) Act; and
The Recycling Enhancements to Collection and Yield through Consumer Learning and Education (RECYCLE) Act.
The President of the GMA noted the unusually high level of bipartisanship around these initiatives, stating they both reflected, "An issue that Americans, regardless of political affiliation, care about deeply." Obviously, he's done his research; 94% of Americans say they support our efforts to recycle. FoodDive reports 81% of Millennials say they expect companies to follow sound corporate citizenship principles, and that includes recycling and creating sustainable packaging.
The GMA also initiated a study that found Americans want the government to take more leadership in these areas. Their study found:
77% of Americans want the government to lead on packaging waste.
86% say the world is in a packaging and plastics crisis.
77% say recycling is more of a public service and less of a business.
93% recommend national recycling standards to reduce consumer confusion.
Benefits to the CPG Industry
CPG branding can benefit from all of these trends if companies focus their attention on developing and utilizing sustainable efforts to create and market their products. Having recyclable products sets companies apart, increases consumer goodwill toward CPG branding efforts, and ultimately, sells more products.
Whether either or both of these bills pass both halls of Congress and makes it to the President's desk is uncertain. With the increasingly fractious and strained nature of the relationship between the two parties in power, the bipartisan backing on these bills remains a necessity. However, it's an excellent first step toward responding to consumer demand that legislators step up and take the lead on green alternatives to plastic waste.
In the meantime, the GMA continues to draw attention to the need for a national strategy toward CPG packaging sustainability. The organization has joined forces with the Environmental Protection Agency (EPA) and industry leaders to promote recycling solutions. GMA leadership says that 25 of the top CPG companies have committed to increasing their recyclable content in product packaging.
This is a critical step toward tackling the long-term problem of plastic waste. With consumers increasingly interested in putting their money where the recycling is, CPG branding should highlight the efforts of these companies to go greener with more sustainable packaging models.
Hangar12 is at the forefront of CPG marketing strategy and more. Subscribe to our blog to stay up-to-date with our latest insights.
Topics cpg trends