Co-branding is a consumer-oriented partnership between brands that want to work together to create something unique and something that will bring value to both partners and to consumers.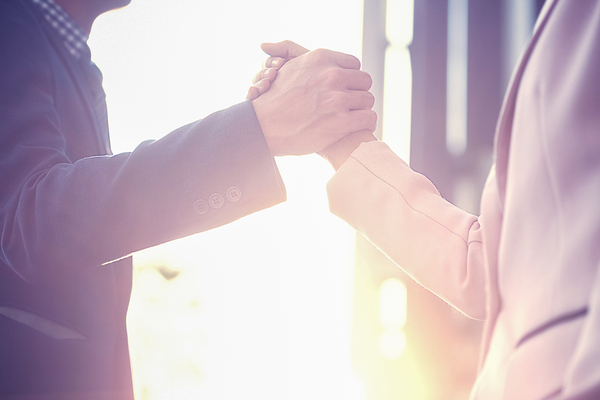 Great business partnerships are like great friendships in that they benefit everyone and provide lasting value.
It is Dairy Queen partnering with candy brands for their Blizzard shakes, or Pampers working with UNICEF to deliver vaccines to children in developing regions. It can be a terrific step in CPG brand development when partner brands are chosen with care and when partnerships are designed with the goal of creating something greater than the sum of its parts. If you are exploring potential ideas for your own CPG brand development in 2018, then perhaps you should learn more about co-branding.
What a Good Co-Branding Venture Can Do
First and foremost, good co-branding partnerships strengthen the value proposition of each party. For brands that want to venture into new markets, the right co-branding partnership can gain you "permission" with fans of your partner's brand. In other words, if Reese's Pieces says you are a good brand, then fans of the candy are likelier to try the co-branded cookie mix you are promoting.
Great brand partnerships can also help fast-track innovation. An example of this would be Facebook's purchase of Instagram in 2012. At the time, Facebook's mobile app was not that great, but Instagram's was, and the purchase put Facebook's mobile initiatives on a faster track than they would have been had they gone it alone.
CPG brand development with co-branding can also help brands explore new ventures without the huge expense and learning curve that would come from doing it on their own. Suppose a restaurant chain was interested in getting into the food truck business. By creating a partnership with a relevant food truck brand, they could learn whether it was a good idea with less risk, and benefit the partner brand by helping raise its profile with new consumer segments.
How to Choose Good Brands to Work With
You cannot just draw company names out of a hat, however. It is important that any brand considering developing a co-branding partnership (and any brand approached by another with a partnership in mind) do sufficient research about multiple aspects of the potential partner.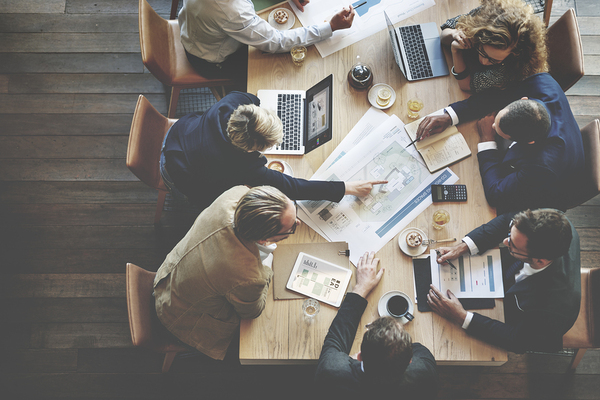 For best CPG brand development, co-branding partnership should be well-researched beforehand.
The partner brand should be strong, though not necessarily big. "Cult" brands can make good partners, for example. Partner brands should be relevant to each other, yet differentiated enough to highlight each partner's role. Partner brands should exist in a similar value range, meaning upscale brands should generally partner with other upscale brands, and value brands should generally work with other value brands. Each brand should be considered a leader in its segment or at least up-and-coming and buzzworthy.
Examples of Good Co-Branding Partnerships
Here are just a few examples of strong co-branding partnerships:
GoPro and Red Bull – successful due to both being "lifestyle" brands that are action- and adventure-oriented
Pottery Barn and Sherwin Williams – which developed an exclusive line of paints and a new section of the Pottery Barn website to help customers choose colors
BMW and Louis Vuitton – which brought together two upscale brands that are travel-oriented and known for precision craftsmanship
Nike and Apple – which has since become Nike+ and combines activity tracking technology with athletic clothing and gear
Other Things to Bear in Mind
Co-branding as a CPG brand development strategy does not have to involve two national (or international) brands. A large brand could bring a local, niche brand into its e-commerce strategy, or two local businesses could partner in creative ways. A local jewelry store, say, could partner with a local bakery to create a custom Valentine's Day special offer.
Using co-branding should not be seen as a "quick fix," because it can take time to define a strong partnership. Ideally, co-branding should address pain points for both partners, assisting both with CPG brand development. Finally, the best co-branding partnerships are those about which both parties are excited and enthusiastic. When the chemistry is there, it can do wonders for the brand partners and their consumers.
Hangar12 is at the forefront of CPG marketing strategy and more. Subscribe to our blog to stay up to date with our latest insights!
Subscribe to ConsumerTalk