Here at HANGAR12, our Consumer First® approach relies on a proven process that informs branding and creative decisions from a consumer point-of-view. Our focus on collaborating with consumers throughout the creative process has allowed us to build the most innovative solutions and consumer-centric experiences — and this ultimately drives engagement, sales, and long-term brand loyalty.
In our continuous efforts to put the consumer first, we've recently partnered with Clutch, a B2B ratings platform that showcases company reviews. Clutch not only allows past and present clients to share their expertise but also allows potential clients to peruse verified feedback, navigate market research, and examine visual content. Meanwhile, Clutch gives HANGAR12 the opportunity to gather valuable client insights and continuously improve our processes.

HANGAR12 has experience working with companies in a wide range of consumer-packaged goods, including food & beverage, snacks, candy, home & office, and retail. One company was Sara Lee, and we're extremely grateful that they gave us a review on Clutch — and a 5-star review at that! When we came onboard with them, Sara Lee was consolidating three companies into one location, and they needed help with a singular process for creative development, packaging and in-store marketing. They chose HANGAR12 to make this happen.
We helped the client identify the three brand's efficiencies and get up to speed on their marketing activities. They deemed us a 'true partner,' as we helped them manage and house many of their digital assets as they closed down their in-house creative. We even provided an on-site coordinator who was 100% committed to their business and helped with day-to-day needs.
"They stay ahead of the trends and apply them to everything they do. The work is strategic and thoughtful... even the smaller projects are taken seriously and considered just as important as the big ones." — Former Director of Creative Services, Sara Lee, Hillshire Brands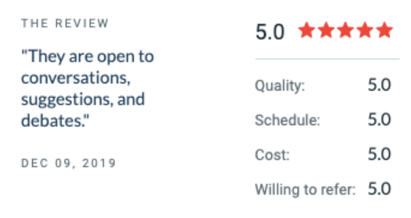 They appreciated our flexible business model, which enabled us to quickly take on new initiatives, as well as our team of 'seasoned professionals' that acted as an extension of their marketing department. They also liked that we stuck to the budget and timelines.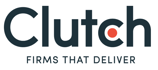 There's nothing we appreciate more than hearing how our work has impacted our clients and their consumers, so we look forward to collecting more reviews on Clutch. If you're ready to be put your consumers first — and who isn't? — reach out for a free consultation!
Subscribe to ConsumerTalk