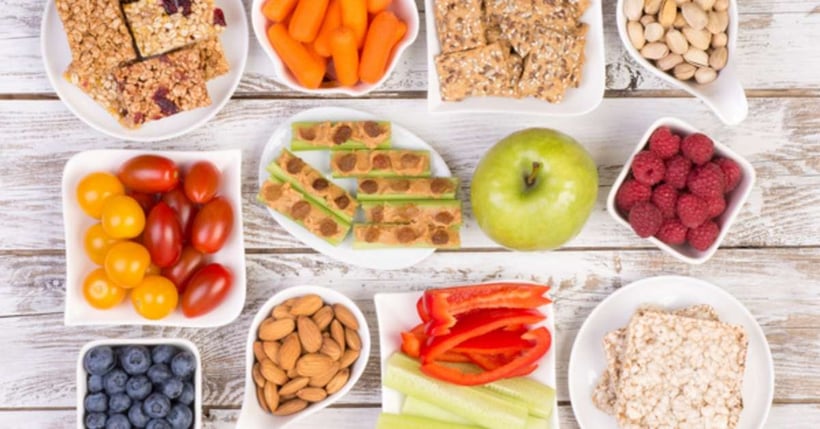 When people reach for packaged snack foods between meals, they often want healthy choices consistent with their meals and deliver nutritional benefits. Some of these needs are generational. Baby boomers, for example, are being told by their doctors that healthier choices will help prolong their lives or improve their health. Millennials are eating snacks as meals because they're too busy to sit down for a full meal, and Gen X is trying to shake itself free from childhoods full of sweet and sugary choices.
Here are some healthy snack food trends in the CPG market today that may inspire your company to make or market its own healthy alternative and boost its CPG brand voice.
1. Fresh ingredients.
In a Mintel study of snacking adults, 68% said fresh ingredients were important in their choices. If your snack food is full of ingredients that you can't pronounce or don't understand, it may be time to simplify your formula and use fresher, easily identifiable components. Fruits, cheeses, and yogurt are some of the most popular fresh components in demand today.
2. Low sugar or no added sugar.
Some snack products like nuts, roasted chickpeas, or chips are low in sugar. However, the use of stevia and other natural sweeteners have made it possible to make sweet-tasting snack foods without adding sugar or with a lower amount of added sugar. Low-sugar items help people with health conditions like diabetes or inflammation and can satisfy one's sweet tooth without compromising their health.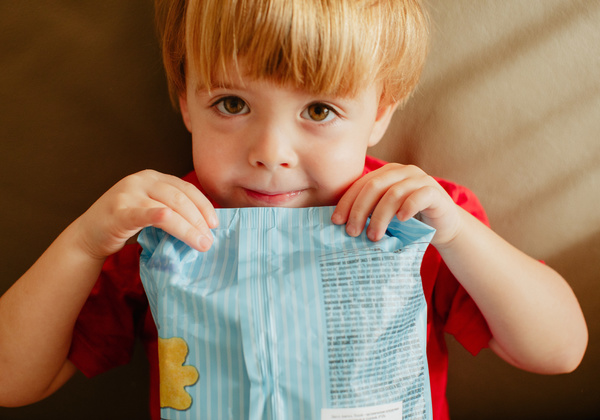 3. Portion control.
Some snack makers have moved toward "minis" or "bites" over large bags to cater to consumers' desires for more realistic snack portions. These brands no longer put out offerings that have three or four servings in one bag as people have realized it's too easy to finish. Biodegradable packaging should assuage the guilt some might feel for using more packaging, and the health benefit of definitively knowing when to stop is priceless.
4. Using food "waste."
Sustainable snacks use parts of foods that get processed out of other products and turn them into healthy snack alternatives. Another term for this is upcycling. One example of this trend is Brewer's Crackers, which takes leftover grains from making beer and turns them into crackers. The brewing process unlocks better flavor in the spent grains and gives the crackers a distinctive taste that consumers enjoy.
5. "Purposeful" snacks.
Another new trend in snacking is foods with ingredients that induce particular states of mind. One of the first to do this was LifeWater, which incorporated vitamins and minerals to produce focus, energy, or calmness. This concept has moved to snack foods, with certain ingredients being included to produce certain responses.
Hangar-12 can help you stay on top of snack food trends and how to market them. Become a CPG marketing expert in one click.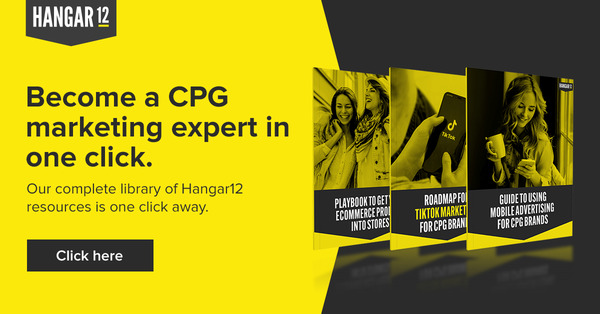 Topics snack
Subscribe to ConsumerTalk