The Evolving Consumer Path to Purchase: 7 Things You Should Know
What was once a relatively straight path to purchase in consumer packaged goods has become faster-paced and more maze-like as consumers put new tools and technologies to work. Customers do not want to feel like they have made a mistake, and since they have mobile phones and social media tools and apps available 24/7, they make use of them frequently.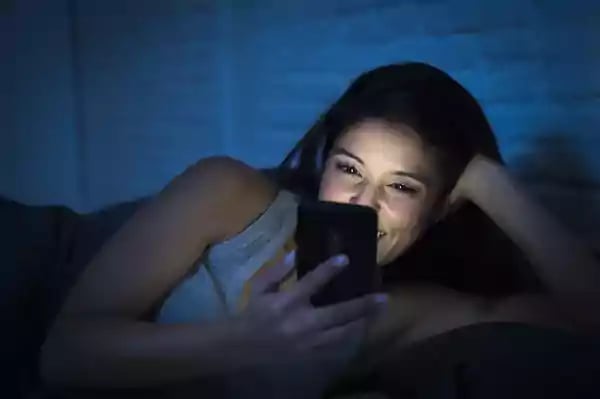 The path to purchase now takes turns never imagined a generation ago.
Consumer behavior is affected by far more than what the neighbors are buying or what product is advertised on the evening news. Here are seven things you should know so you do not lose track of your customers as they navigate their path to purchase.
1. 140 Characters Can Have Outsized Impact
Twitter users tend to have bigger shopping budgets than non-users, making nearly twice as many purchases and spending nearly 22 percent more than people who do not use Twitter. They use the social network throughout the purchase cycle, whether they are just starting out, or ready to buy. They are also adept at staying updated on brand news and promotions.
2. Twitter Food Recommendations Resonate When People Look for Ideas
How Twitter influences purchases varies across different spending categories. For example, apparel shoppers on Twitter are generally ready to buy, so online promotions work well for these retailers. With food products, however, consumer behavior is a bit different. People turn to Twitter for ideas, and food retailers can meet this need with, for example, seasonal or holiday-related meal ideas that link to store or recipe sites.
3. Keeping Up with Customers Supersedes Keeping Up with Competitors
While food retailers certainly have to keep up with their competitors, they also increasingly have to keep up with their customers. Shoppers are exposed to so much more content than they once were, and they expect to have the option to buy new products immediately or at least soon. Keeping up with what customers are talking about helps retailers get in front of trends and be ready for their customers before competitors are.
4. Proximity-Based Offers and Mobile Price Match Pique Customer Interest
Nearly two-thirds of consumers say they would consider allowing offers to be pushed to their mobile phones based on where they are in a store, and over half would consider allowing retailers to know where they are in the store in exchange for special offers or savings. And stores that match online prices with so-called "price match rebates" can tip consumer behavior in favor of buying in person rather than online.
5. The Big Three for Mobile: Lists, Coupons, Ads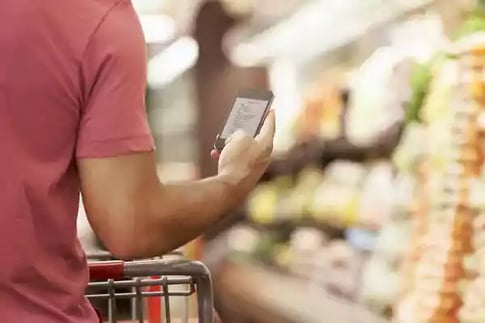 Access to lists, coupons, and ads is a primary use for mobile phones during shopping.
In addition to knowing that most consumers carry smartphones, it is important to know how they use them when shopping. Grocery lists, coupons, and ads are the big three applications to which mobile users turn when they are shopping for food. Being able to look at a list or a recipe and then flip through the mobile-optimized sales circular for the week can help assure consumers that they are getting a terrific deal.
6. Mobile Shoppers More Likely to Be Young, Urban, and Affluent
It seems that most consumers takes their smartphones with them shopping, but not all people with smartphones use them the same way. The people who are most likely to put their smartphone to work once they are in the grocery aisle tend to be younger, are more likely to live in a city, and have higher incomes than people who do not use their phones to help with shopping. These consumers also skew slightly male, and awareness of these factors can help retailers design their mobile strategies.
7. Great In-Store Experience Beats Online Shopping
When it comes to groceries, online shopping is gaining traction, but at a slower rate than other consumer categories. In fact, a 2016 study found that nearly half of online grocery shoppers only participated in online grocery shopping once, because they concluded they could find more and better deals in a bricks-and-mortar store. In short, a great in-store experience still beats online shopping.
Brands that engage with and track their customers all along the path of consumer behavior fare better than those that do not. The path to purchase may be more convoluted than it once was, but it is also more trackable and measurable. Food brands that engage with customers on social media and on mobile will have a clear competitive advantage and have the potential for building stronger customer relationships than their competition.
Request a Free Consultation