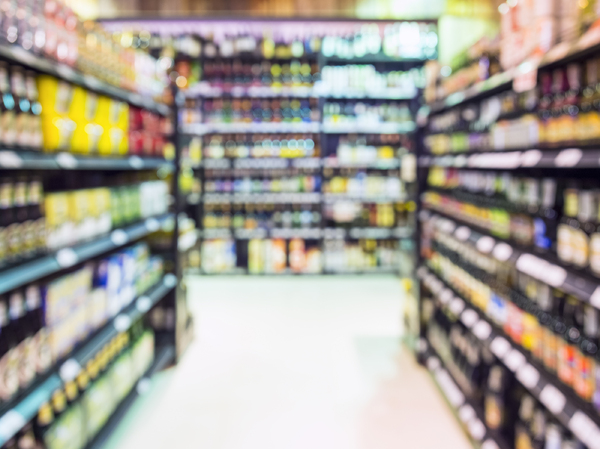 Over the past few years, the consumer packaged goods (CPG) business category has experienced some unprecedented shifts in the way that people engage with brands.
But hold on to your packaging; it seems we're not done yet. From mobile-first to multicultural, personalized branding and more, the challenges of CPG marketing will continue next year – and beyond.
This article takes a close look at where the CPG industry is at and three key trends that could influence CPG marketing in the coming year and beyond.
CPG Marketing – 2020 Trends to Watch
Trend #1 Technology
No analysis of CPG marketing for 2020 could fail to note the changes technology has fostered. Our smartphones are now a primary buying tool; online sales will top $4.8 trillion by 2021. Sales from the CPG category will account for around $721.8 billion of these projected figures next year. Much of that shopping will be from a mobile device, and companies without a mobile-first strategy will undoubtedly fall behind.
The impact of digital communications, from social media to consumer review platforms, will continue to have a huge impact on every type of marketing. Consumers continue to research and browse online before shopping, either in-store or via e-commerce; this trend will accelerate. Digital technology has hugely disrupted the traditional consumer shopping experience, and it isn't expected to change.
From a CPG marketing perspective, we understand that our consumers want a personalized shopping experience that makes use of machine learning and predictive algorithms to cater to our shopping preference. It is in this way that technology will also continue to influence our CPG marketing strategies next year.
But it's not just the abilities and algorithms found in high tech that will influence our approach next year. It's the people themselves that are changing.
Trend #2 Human Demographics
The shopper in our future will be multicultural. According to the Washington Examiner, the U.S. Hispanic population is now a record-breaking 59.9 million. The percentage of Latinos as part of the overall U.S. population jumped 18% last year, affecting every region of the country. IRi points out the characteristics of this market, "Hispanic households tend to be larger in size and while brand loyal, they are value-conscious."
Trend #3 Consumer Life Stages
We all knew the huge shift from Baby Boomer to Millennial was inevitable. This year the Boomers were usurped by a more youthful audience, as Millennials became the largest generation in the U.S. workforce. IRi points out that the dollar share of CPG for Millennials will increase from 17% in 2018 to 29% next year. The double whammy for CPG marketing is that 40% of the Millennial market is also multicultural.
Aligning CPG Marketing Strategy for 2020
It's going to be a bumpy ride for brands that fail to adapt their digital platforms to the mobile-first mentality. These tools must drive increasing convenience because our consumers now demand it. Brick and mortar stores can support these trends, certainly, along with home delivery. CPG marketing must take into account that consumers still want to touch and see products, but couple that desire with online research.
Keeping CPG marketing relevant in the moment is the new rally cry for brands next year. One-size-fits-all no longer fits anything; our marketing efforts must continue to evolve at the pace of digital technology and, as a result, product teams will have their hands full next year.
Hangar12 is at the forefront of CPG marketing strategies and more. Subscribe to our blog to stay up-to-date with our latest insights.
Topics cpg trends
Subscribe to ConsumerTalk