Beauty brands and social media make a splendid combination.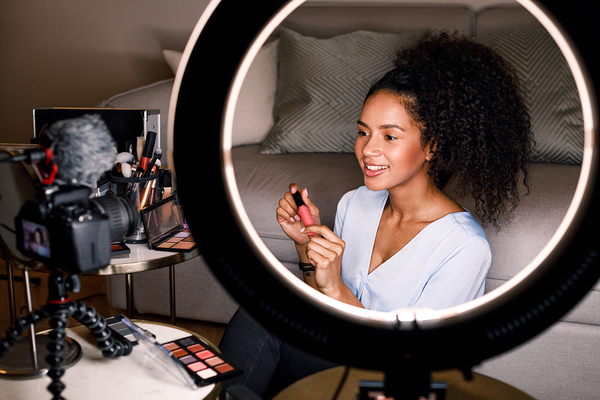 Beauty products are visually-oriented and fun, and trends change fast enough that there's little risk of brands falling into a rut as far as new content is concerned. Currently, Instagram is the social media platform where the overwhelming majority of beauty brand interactions take place. Over 90% of beauty brand interactions took place on Instagram in 2015, compared to 8.6% on Facebook and 1.1% on Twitter. Here are five beauty brands that are making the most of social media, and how they're doing it.
1. L'Oréal
L'Oréal focuses on the content users search for online, mainly tutorials and beauty tips. The brand has shifted more of its media spending to online channels in recent years, and one of its most popular digital initiatives was its Beauty Squad campaign. This campaign was a partnership with several influencers who worked with the brand to create YouTube videos and articles about beauty trends. One winning tactic has been putting the "how-to" aspects of products at the beginning of their videos, so viewers can get the information they need and then choose whether or not to view the rest of the video.
2. NYX
NYX is owned by L'Oréal, and its digital strategy has created a strong, almost cult-like online following. The company makes use of user-generated content and launched its own annual Face Awards, an online makeup competition for beauty video bloggers to showcase their skills, with the winner being decided by the audience. The competition is a great way to generate buzz about the brand while getting the social media audience invested in the outcome.
3. Rimmel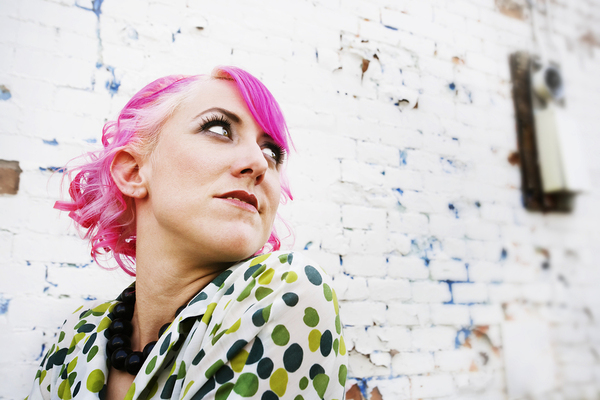 Rimmel had great success with its #LiveTheLondonLook campaign in 2017, which featured four leading influencers, including male beauty blogger Lewys Ball. While the influencer campaign is a tried-and true social media strategy, Rimmel generated added interest by choosing to feature a male blogger. The footage they used was designed to be urban in feel, with plenty of cityscapes, city lights and movement, plus an overall message of owning one's own individuality.
4. Fenty
Fenty, owned by Rihanna, launched in 2017 with an entirely digital campaign that focused heavily on Instagram and influencer content. The brand reinforced its "beauty for all" concept by creating 40 different shades of foundation makeup to cater to the needs of women with every skin tone. This "inclusivity" philosophy, combined with reviews and testimonials from makeup artists, models, and everyday consumers pulled in 1.4 million Instagram followers in just four days.
5. Bumble and Bumble / Coveteur
Hair product brand Bumble and Bumble invested heavily in tutorials and how-tos and gave a push to its social media presence by collaborating with lifestyle publisher Coveteur. With help from the publisher, Bumble and Bumble categorized hair problems into four categories and then offered videos, tips, and product information to help fans solve them. Partnering with an appropriate publishing company enabled Bumble and Bumble to mix content and commerce in an effective, appealing manner.
Beauty brands have significant scope when it comes to creativity and pushing boundaries, but they also operate within a highly competitive industry and must act decisively and quickly. The power of the strong social media campaign is evident in these and other beauty brand online strategies, and brands in many other industries can learn from them. Hangar12 is at the forefront of CPG marketing strategy and more. Subscribe to our blog to stay up-to-date with our latest insights.
Topics brand
Subscribe to ConsumerTalk