Digital advertising includes brand websites, other websites, social media pages and ads, and email marketing. These channels are an essential part of any CPG brand's marketing strategy and should be a top priority for marketing any CPG product. Here's why.
---
For CPG brands today, digital advertising is essential because most people are finding out about new products or discounts on their favorite online platforms. Most people don't read print newspapers and magazines anymore, and television/streaming advertising is expensive for smaller brands that don't have massive advertising budgets. Digital ads are more affordable than other kinds of advertising and can even be more effective in many cases.
You Can Target a Specific Audience
Brands need to go where the people are, and increasingly, the people are online. In addition, online advertising makes it easy for brands to target specific audiences with today's advanced algorithms built into many common platforms where products can be advertised. Tools like Google Ads Editor can even make it possible to target specific segments of your audience on your own website, where this isn't automatically done.
You Can Afford Digital Ads
Digital ads can be set up according to your specific budget and needs, so no matter how little money you have for advertising, you can make an impact on the market. Currently, the best value in advertising is Instagram, which has fewer total users than Facebook or YouTube. And the users are far more responsive to advertising than on other platforms. However, going where your audience resides is the most critical factor in digital ads and will bring the biggest return.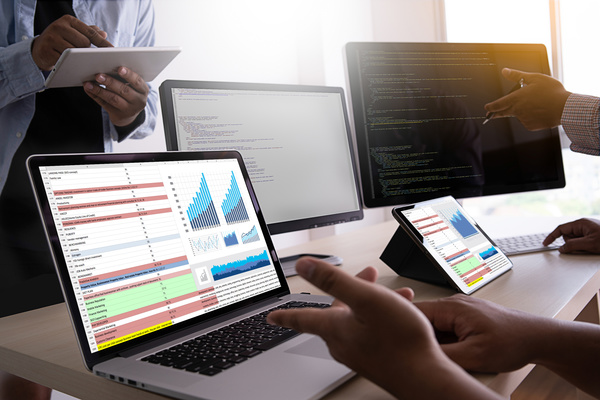 You Can Track Your Effectiveness
Not only can you use analytics to hone in on your target audience, but you can also use analytics to see how your ads are performing. It is possible to know how many people looked at your ads, their demographic makeup, and which ads performed best according to location and timing. Basically, you can get analytics on any aspect of your digital ads that you think are helpful--something that is just not possible outside the digital space.
You Can Make Positive Changes
Armed with data, it is fast and easy to make changes to your digital ads and adjust them to become even more effective and profitable going forward. The effectiveness of your ads will increase over time if you are observant and make good adjustments, which will make the ads more cost-effective for your brand and product marketing campaigns.
It will be easy to see which parts of your campaign are not worth your time, energy, and marketing dollars, so you can cut the fat and keep your marketing campaigns leaner and more successful. Hangar12 is at the forefront of CPG marketing strategy and more. Subscribe to our blog to stay up-to-date with our latest insights.
Want to learn more? Check out our Resources to evolve your CPG brand!
Subscribe to ConsumerTalk