For many people, buying alcoholic beverages is a more involved shopping experience than the typical grocery run.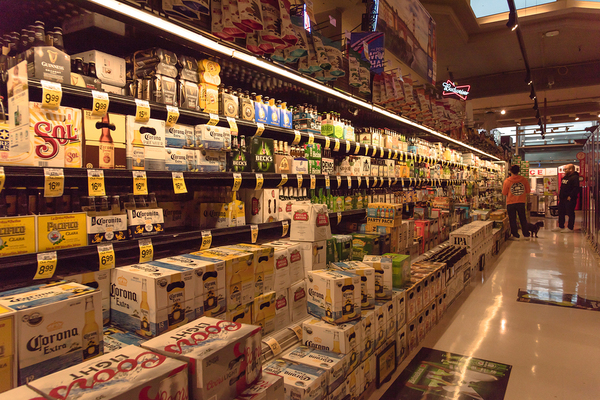 Even if they're just picking up a six-pack of beer or a bottle of wine for dinner, they are more attuned to making the "right" choice than they would be if they were picking up a loaf of bread or a gallon of milk. Alcohol brands that consider the consumer frame of mind when picking out a product can boost their sales and their brand's profile through the strategic use of in-store displays. Here are five best practices your alcohol brand can use with in-store displays to drive sales and build your brand.
1. Consider Organizing Beer by Style Rather Than Brand
Some beer distributors have pushed back against beer displays that organize products by type (porters, stouts, Belgian ales, etc.) rather than by brand. However, several beer superstores have tried this type of organization and have seen increased sales as a result. Brands that don't like this approach may consider compromises, like a display of single beer bottles rather than multipacks organized by style, to make it easier for customers to experiment and try new things. Or, retailers could create a fixed "highlight" display on which various types of beers are featured, with the rest of the products organized by brand.
2. Make Displays Spacious and Organized
Displays that are not well-organized, and that appear to be crammed into insufficient space are not appealing to customers. The customer who is popping into the store to pick up a pre-determined quantity of a pre-selected brand won't care, but the browsing customer will. Spaciousness conveys luxury, and organization suggests that thought and planning went into the display, and customers who are browsing for the right alcoholic drink appreciate that.
3. Use Supplemental Lighting if Necessary
Do your brand's field reps visit stores at different hours of the day? If not, it may be worth considering. Customers need to be able to clearly view displays regardless of what time of the day or night they shop.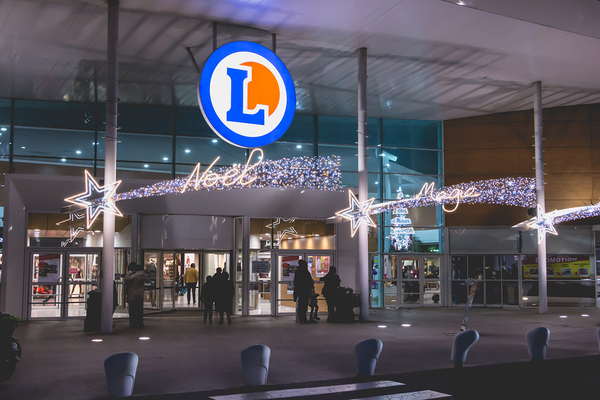 Having field reps visit stores and look at displays at different times allows them to pick up on problems like times of day when the displays are insufficiently lit—a problem that can be remedied with supplemental light sources. Visibility is important for your in-store display to perform as required.
4. Consider Interactive Touch Screens with Your Displays
People like in-store displays that encourage interaction. A simple game, or an in-store display app that helps them pair products with foods are great ways to impart information on customers and help them remember your brand. When customers directly interact with your in-store display, their shopping experience takes an unexpected, memorable turn, and it helps build customer good will that can pay off over both the short and long term.
5. Analyze Retailer Data on Where Customers Focus Attention
Naturally, you don't want your in-store display to go somewhere that customers never venture. Fortunately, many retailers collect data about where customer eyes (and feet) go once they have entered the store. Moreover, much of this data is broken down by demographics, allowing you to position your in-store displays in places where your target audience is most likely to be paying attention.
Even for the beer or wine enthusiast, purchasing an alcoholic product is different from the typical shopping trip. And when alcohol purchases are part of a normal grocery run, people typically put a little more thought into which IPA they buy compared to which brand of green beans they buy. How you design your in-store display can boost sales, increase customer loyalty, and build your brand over time, so these displays should never be an afterthought. Hangar12 is at the forefront of CPG marketing strategy and more. Subscribe to our blog to stay up-to-date with our latest insights.
Topics brand strategy
Subscribe to ConsumerTalk