2016 was the year Instagram advertising really took off. It had a major role in the nearly $6 billion spent by CPG brands on digital advertising that year, which represented an 18.2 percent year-over-year increase.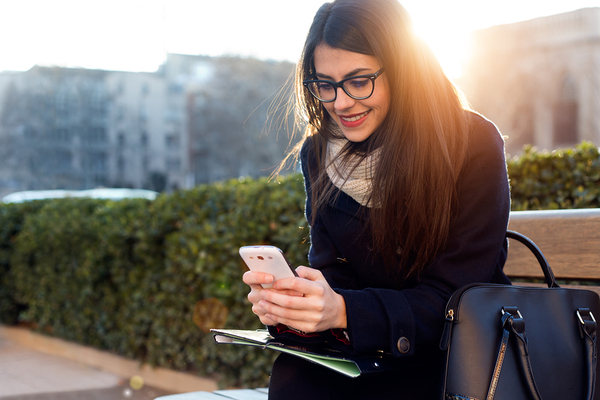 CPG social marketing on Instagram has really come into its own in the past year.
It is no mystery why CPG advertising on social media has grown so significantly. Consumers increasingly use social media platforms, particularly on their mobile devices, to learn about products and make purchasing decisions. More than three-quarters of CPG shopping trips begin online, and consumers also compare prices and do further research while shopping.
In March, Instagram opened "shoppable organic posts" to US apparel, jewelry, and beauty brands that have uploaded their product catalog to Facebook. These posts consist of single photos, and can be created using a self-service tool that augments photos with product information and links to buy them. It is a three-tap process, but it is far better than Instagram users having to go from Instagram to browser to retail site to find a product. In light of this new tool, here are five tips for CPG social marketing on Instagram.
1. Make Instagram Photos Beautiful in their Own Way
Instagram grew to prominence showing photos with a slightly un-polished, vintage look, so catalog-worthy shots are not always needed for this platform. The most successful Instagram users are those with an identifiable style that is aesthetically pleasing in a consistent way. All your CPG social marketing should capture a feeling and aura right for the platform, so "recycling" posts across platforms does not always work.
2. Develop a Brand Persona on Instagram
Because it is so visually-oriented, Instagram is a phenomenal platform for developing an identifiable brand persona, or "look and feel" that makes your CPG brand instantly recognizable. This is extremely important for products that have to work harder to differentiate themselves from the competition. Maybe your products are always photographed in front of recognizable city landmarks, or perhaps they all include cute mini-figurines, but they need something that would make them identifiable in a lineup of competitors.
3. Educate and Explore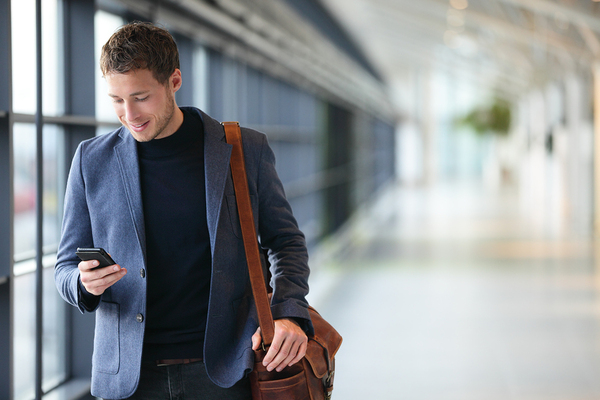 The picture-and-caption format of Instagram makes it perfect for delivering "bite-sized" chunks of relevant information.
You might think it would be difficult to educate on a platform that depends as much on brevity and visuals as Instagram. However, some brands have learned how to use Instagram to keep customers informed in a way that is engaging, quick, and useful. In fact, a picture plus an informative caption can be terrific for imparting information because it presents the information in a visually pleasing, "bite-sized" manner that is easy for consumers to assimilate quickly and be on their way. Some brands even use Instagram to promote career opportunities with their company.
4. Keep Things Light
Many CPG brands have engaged customers successfully with a light-hearted approach. Oreo cookies is a shining example, offering simple, appealing photos, along with easy recipes and light-hearted commentary. It is not always easy to be both light-hearted and informative, but brands that master this combination open up the many possible uses of their product to fans, and may prompt consumers to think up their own novel product uses (which they can also share on Instagram).
5. Engage with Fans
Consumers are partial to CPG social marketing that recognizes that social media is not the same thing as a soapbox. They expect their favorite CPG brands' Instagram accounts to be informative and interactive, so it is important that your CPG social marketing strategy include provision for interacting with users. This could mean asking them to share their own photos of your product, congratulating them on relevant milestones (like riding 1,000 miles on one of the bicycles you produce), or answering the questions they pose via social media. Social media marketing is much more of a two-way conversation than traditional advertising is.
Instagram marketing took off in 2016 because it works. Since Instagram and Facebook have the same parent company, Instagram advertisers can take advantage of the outstanding ad targeting tools that Facebook advertisers have long used. But Instagram advertising is not just Facebook advertising with a different label slapped on it. Instagram advertising has its own ambience, and the brands that succeed most with it are the ones that take the time to develop an Instagram-specific strategy. The new shoppable organic posts offer CPG brands yet another exciting option for using social media to bring products to consumers.
Topics Social Media, marketing, instagram
Subscribe to ConsumerTalk