If you've ever Googled product reviews or entered a social media giveaway where you had to comment on a post in order to qualify, you have seen the power of user-generated content, in which users share what makes your CPG brand great from their unique points of view. Here are some of the top benefits of leveraging UGC for your brand.
1. Others do most of the work for you.
It's always nice to have help with content creation. User-generated content can turn you into more of a content curator than a creator, choosing the comments, reviews, and images that put your brand in the best possible light and make it most attractive to customers and potential customers. And since UGC is so effective in other ways described below, no one can say you are taking the lazy way out by using it.
2. Earn bonus points for authenticity.
The Nielsen Consumer Trust Index says that UGC is trusted 92% more than traditional advertising, and that's because it is viewed as more authentic when people who actually use the product endorse it than when marketers get paid to write glowing copy. Not knocking any marketer's glowing copy, but praise of any kind just sounds better when it comes in a customer's voice than an employee's.
3. Gain better insights into your customers.
User-generated content contains valuable insights into why customers use your product and how it meets their needs. Not only does UGC come ready-made for posting, but the insights it provides can be used to create more accurate marketing content of other types, making your brand message clearer and stronger than before. Not only that, but the insights come directly from customers, so your brand message will connect more strongly with the people who actually use the product.
4. Improve the SEO of your content.
Does it surprise you to know that links to user-generated content make up 25% of search results for the top 20 brands around the world? Customer reviews and backlinks from those whose content you use are both reliable SEO boosts, so it shouldn't be too surprising that UGC can improve your SEO in ways that other types of content won't.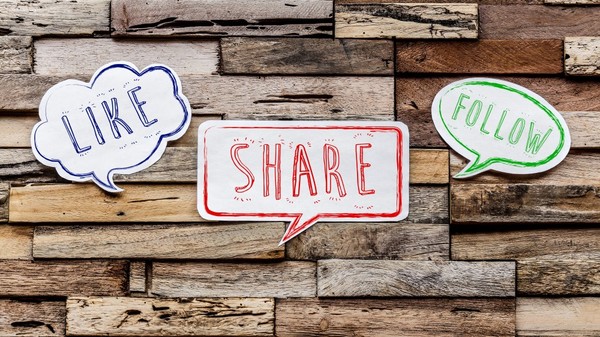 5. Increase your reach and grow your audience.
One of the most powerful benefits of UGC is that the users whose content you post will share it to their pages, where hundreds or, in some cases, thousands of their contacts will see it. Some of them will likely follow your page as a result and might even share subsequent posts with their contacts. The possibilities for increasing reach and growing your audience are nearly limitless, which is what makes UGC so very effective as a growth strategy.
Hangar12 is at the forefront of CPG marketing strategy and more. Subscribe to our blog to stay up-to-date with our latest insights.
Want to learn more about leveraging UGC? Fill out the form below and download our CPG Roadmap to User-Generated Content now.
Download our CPG Roadmap to User-Generated Content here.
Topics cpg
Subscribe to ConsumerTalk