Your CPG brand voice should be as unique as your brand, as it helps to express what the brand is about and how it "sounds" to the world. While you can't just copy another brand's voice in your own marketing efforts, it is still helpful to analyze other brands' voices, and you may be able to take aspects of that voice that appeal to you and incorporate it into your own CPG marketing strategy.
Here are some examples of brand voice and tone that your CPG brand can use as it develops its own strategy.
1. Starbucks: Functional and Expressive
The brand voice of Starbucks is designed to make people know what the brand offers and want to have it for themselves. The functional side of Starbucks' brand voice is focused on being clear enough that customers can easily order the exact drink they want. The expressive side is focused on getting them to want the product enough to go and get it.
(Screenshot: Twitter)
2. Slack: Friendly and Helpful
Slack is a workplace messaging app that helps companies be more productive and communicate better. Its brand voice--friendly and helpful--is perfectly matched to its mission. While the brand communicates in a professional voice, it can also be lighthearted and fun at the same time. All of its modes of communication--the website, blog, social media, and in-app--offer tons of helpful resources and are so user-friendly that it's almost impossible not to understand.
3. Old Spice: Timeless and Quirky
This 90-year-old brand completely reinvented itself around 2010 and escaped being pigeonholed as an "old man" product. Using quirky humor and a masculine flair, Old Spice became trendy again and got a younger generation to give it a chance. While the brand also updated its imaging to be more modern, the brand voice had a huge part in attracting younger users, especially on social media where the more youthful generations hang out.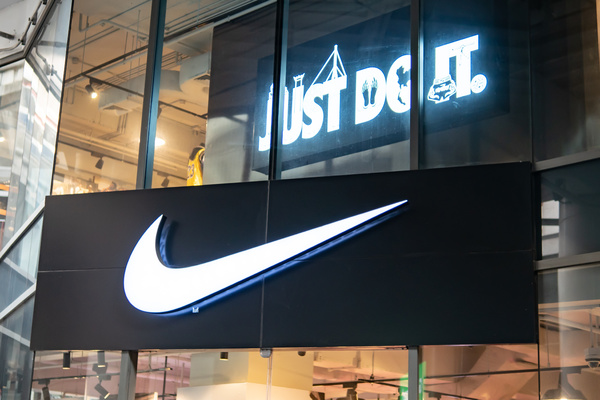 4. Nike: Power and Inspiration
Nike has long used its brand voice, "Just Do It," to inspire athletes to be the best they can be and to demonstrate the power that can come from persistence and resilience. Its brand voice is highly consistent and speaks to its customer base in a way that is attractive to them and gets them to buy lots of products.
5. Tiffany: Elegant and Refined
Tiffany sells high-end jewelry and housewares. Its elegant and refined brand voice naturally appeals to its target audience of upscale buyers willing to pay a premium for quality products. Particularly on Twitter, the voice has also added a more witty tone back into the brand, which is perfect for that venue. One tweet on the brand's page, which is of course dominated by the famous baby blue of the Tiffany box, reads, "The only thing blue about Monday should be a Tiffany Blue Box. "
Want to learn more? Check out our Resources to evolve your CPG brand!
Hangar12 wants to help you discover and pinpoint your most successful brand voice. Subscribe to our blog for more information on CPG marketing trends and ideas you can use today.
Topics brand strategy
Subscribe to ConsumerTalk