Coupons may be evolving away from the paper coupon sheets found in mail and sale circulars, but that does not mean they are going away.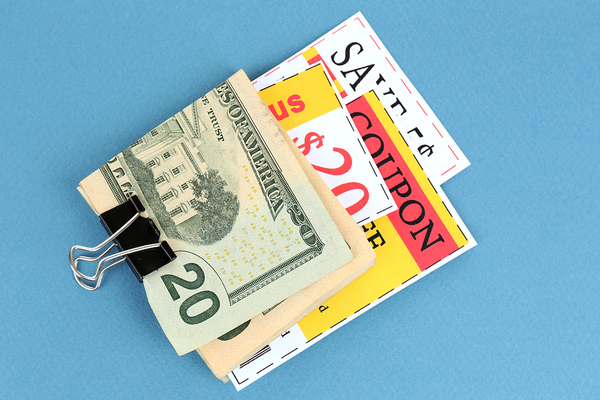 The fact is, people love coupons, and many have shifted away from paper coupons to digital coupons due to the convenience and speed associated with them. For many years, consumer marketing research has shown that consumers are more inclined to make a purchase if they have a coupon they can use, yet they do not think that issuing coupons makes companies undervalue their products. In fact, coupons may increase your total sales in the long run. Many a consumer who is on the fence about trying a new product will decide to do so once he or she has a coupon for it.
With new product launches, coupons are remarkably effective at not only planting the seeds of memorability in the consumer's mind but also at prompting the consumer to make the purchase. Coupons are enormously effective, particularly in CPG brand promotion of new products.
The Top Three Ways Brands Make New Products Memorable
Research on new product launch memorability (which indicates that not only have consumers heard of a product but that they remembered it too) has demonstrated that there are several elements that make new products particularly memorable. The top three are:
Offers of free product samples
Coupons for discounts on new products
Recommendations from friends or family
One of the best features of digital coupons as opposed to paper coupons (which are still effective, by the way), is that digital consumer marketing strategies, including distribution of coupons, can be targeted with exceptional accuracy to precisely the consumer demographic you want your product to reach. Not only can you create coupons that allow consumers to try a product for free (if physical free sample distribution is impractical), those coupons may well drive consumers' influencers (friends and family, primarily) to try products and then recommend them.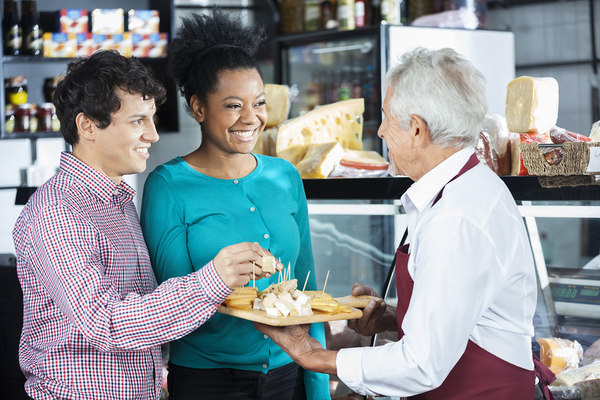 Digital Coupons Are a "Hook and Hold" Strategy
Do not think that coupons are just a short-term boost in your consumer marketing strategy. Coupons can have longer-term effects on CPG brand promotion for new products. A 2016 study by Quotient Technology and research firm GfK found that with new products, shoppers with digital coupons were nearly twice as likely to try them compared to all shoppers. Not only that, they were likely to buy the products repeatedly.
When a digital coupon user tries a new product, they not only buy that brand again at a higher rate, they buy more units per trip than the average shopper who tries the brand. In other words, digital coupons for new product CPG brand promotion are an effective "hook and hold" strategy.
Coupons Fulfill Consumers' Desire for Affordable Indulgences
Research on memorable new food products repeatedly demonstrates two things. First, consumers like using technology like smartphones to assist with ordinary life tasks, like food shopping. Second, they love cost-effective food indulgences, so they can feel the satisfaction of something special without breaking the bank. Coupons speak to these findings directly, because digital coupons are an increasingly important part of consumer marketing across the board, and because coupons "give permission" for consumers to try new things – something that is invaluable to new product CPG brand promotion.
Do coupons work as a consumer marketing tool for new CPG products? The answer is an emphatic "Yes!" Not only do they increase the chances of consumers trying a new product, they influence the future likelihood of product purchases too, so they are well worth exploring as an important element in any CPG brand promotion for a new product.
Hangar12 is at the forefront of CPG marketing strategy and more. Subscribe to our blog to stay up-to-date with our latest insights.
Topics Consumer marketing
Subscribe to ConsumerTalk