Email marketing makes sense for business products like software, but it is not exactly intuitive as a consumer marketing choice for foods and beverage brands. However, when you look at the numbers, email marketing makes perfect sense in this consumer space, and at the same time, not that many brands are taking advantage. Hence, opportunities abound.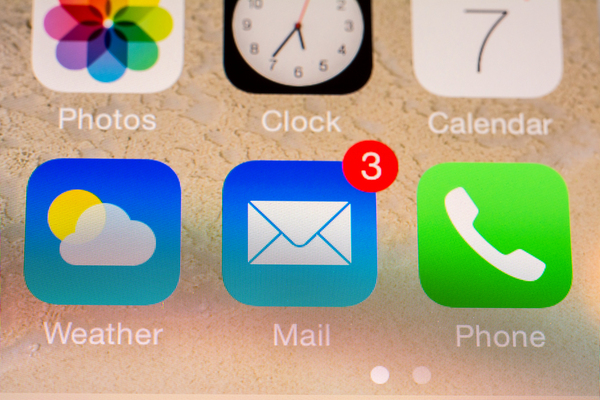 Email marketing may seem quaint, but it is highly effective and growing.
Email marketing is expected to grow at a compounded annual growth rate (CAGR) of nearly 20 percent through 2025. By the end of 2025, email consumer marketing is expected to be a $22 billion a year industry. The ROI of email marketing can be impressive.
Consumers spend a lot of time on their mobile phones, and brands that deliver value there stand to gain. Furthermore, Americans love to make shopping lists on their phones, and many of them use shopping and lifestyle apps regularly. Since consumers buy 65 to 85 percent of the products on their mobile shopping lists, it makes sense that food and beverage brands would want to make use of that. Here is how.
Personalization and Improving the Product Experience
Generic spam email ads are readily recognized and discarded by the average email user, if not trapped by spam filters. To get through to the person checking his or her (often bursting) email inbox, consumer marketing emails need to be personalized. Loyalty programs are great for allowing personalization based on a consumer's past purchases, and the emails can also be timed based on purchase patterns.
Personalizing email marketing content using past purchase data is especially apt for the food and beverage sector because improving the product experience is key to the consumer's perception of quality and their overall satisfaction. There are countless ways to do this, including notifying consumers of upcoming promotions and emailing recipes using the products a consumer purchases frequently. How-to videos can also be engaging and links to that content can be easily inserted into emails.
Seasonal and Perishable Products: Keep Customers Informed
Seasonal and perishable food and beverage items are also outstanding subject matter for email consumer marketing. This is a long-term strategy, but it can really pay off. Suppose your brand offers a seasonal beer or a food item that is only available a certain time of year. Email marketing is a terrific opportunity to remind consumers and get them excited about these products, particularly if they have purchased them in the past. Adding recipes and serving ideas can increase interest further. You could, for example, have a subject line to the effect of, "Seasonal smoked cheeses arrive next week. Here are some great serving ideas!"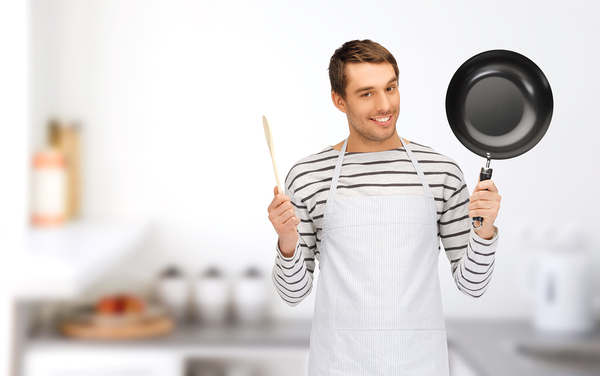 How-to videos can be excellent email consumer marketing content.
Emails Can Be Tied to Consumer Geographical Location
Personalization does not only apply to products a consumer has purchased or expressed interest in but can also apply to their physical location. For example, specials, demonstrations, or product samples arriving at retail locations near a consumer can be promoted by email. Location-specific coupons help nudge consumers toward trying new products they are likely to enjoy based on their shopping history, and if they end up purchasing and liking them, more data is available on which to base future personalized email consumer marketing.
Exclusivity Is a Terrific Way to Pique Consumer Interest
Personalization and exclusivity are related, but they are not the same thing. Exclusivity takes personalization a step further, allowing consumers to feel that they are part of a special subgroup of consumers in whom brands are especially interested. Any type of curated monthly "club" or subscription presents a great opportunity for delivering emails that are opened and content that gets consumer clicks. Exclusive consumer groups can also be leveraged to offer product "subscriptions" that can bring in recurring purchases that are less likely to occur otherwise.
Email Represents a Big Opportunity for Food and Beverage Brands
Food and beverage brands may not, on the surface, appear to be a good fit for email marketing, but in fact, they may be ideally suited for it. People spend significant time each day checking emails, including a large proportion of consumers who check personal emails while at work. Food and beverage brand emails and loyalty programs require consumers to sign up, and when consumers do this, they are inviting brands into their email space, a place those brands may not have penetrated otherwise. Permission-based audiences are generally willing audiences and food and beverage brands that learn to leverage email marketing stand to gain market share and cement consumer loyalty.
Hangar12 is constantly striving to be at the forefront
of CPG marketing strategy and more. Subscribe to our blog to stay up to date with our latest insights!
Topics Digital branding, marketing
Subscribe to ConsumerTalk