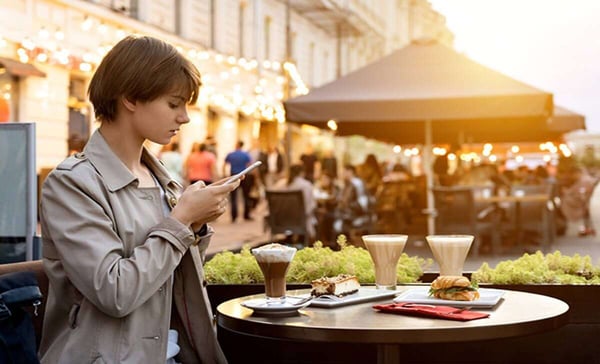 Millions of people now look to videos on social media to give them new ideas regarding cooking and meal preparation. TikTok carefully organizes videos that cater to your preferred foods and cooking types.
Here are some of the top food trends on TikTok in 2022. Which ones can you incorporate into your eating routines?
Cloud Bread
This bread is almost a take on meringue. It's made with egg whites but is also gluten-free and low carb. It can be used as a pizza crust or a wrap for sandwich foods by those on a gluten-free, low-carb, or keto diet. Cloud bread is easy to make and uses simple ingredients, and some of the TikTok varieties use food colorings to make it extra fun.
Pasta Chips
Pasta chips are made with cooked pasta and seasonings in the air fryer to make them crispy like chips. While regular pasta doesn't make very healthy chips, it's possible to use whole wheat, bean-based, or other pasta options to punch up the health factor of the product without changing the taste much.
Baked Oats
Oatmeal is one of the healthiest breakfasts around, but some people don't like the texture or standing over a pot in the morning when trying to get ready for work. Baked oats solve this dilemma since they're not mushy and can be prepared ahead of time and reheated quickly. TikTok offers many variations of this basic recipe including cinnamon, chocolate chip, and fruity baked oats.
Orange Coffee
This odd trend mixes espresso with orange juice. It's hard to believe people like this, but they do. The trend apparently came from high-end coffee shops on the West Coast that have served it for years.
Tea Bombs
Like bath bombs and hot chocolate bombs, this isomelt mold goes around a tea bag and is put into hot water to make different varieties of tea. If you use colorings and designs to make your molds, you can gift them to your tea-drinking friends and family members come holiday time.
Feta Pasta
This trend bakes a block of feta cheese on a bed of cherry tomatoes. The resulting creamy sauce is served over pasta with garlic and basil or spinach. It's a variation on pasta that is reminiscent of mac and cheese with stewed tomatoes.
Air Fryer Recipes
All air fryer recipes remain popular. The appliance is easy to use, prepares food fast, and is the healthiest way to fry foods because it uses only a tiny amount of oil. Air fryers have been used to make everything from hard-boiled eggs to cakes and cookies and have gained many fans since their inception roughly 10 years ago.
Nashville Hot Chicken
Nashville hot chicken has exploded onto the restaurant scene, with chefs racing to put their own spins on the trend to menus all over the country. Making your own Nashville hot chicken is more complicated than putting hot sauce on fried chicken and there are many variations on the theme.
Hangar-12 is at the forefront of CPG marketing and would love to help you with your CPG brand voice and other aspects of your strategy. Subscribe to our blog to stay on top of all the latest trends.
Topics Social Media, CPG Trends
Subscribe to ConsumerTalk