Food and beverage makers have long emphasized flavor and color in their offerings, but texture is increasingly becoming important to consumers.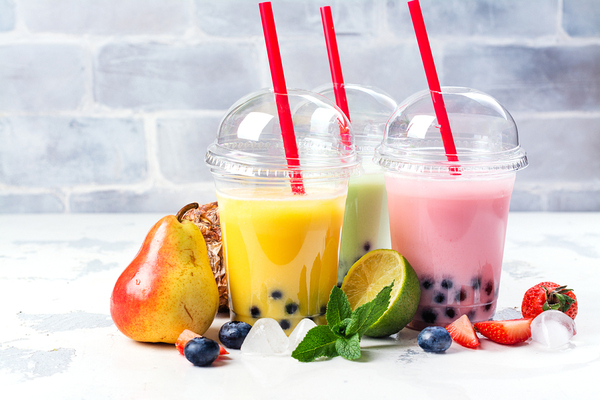 Texture is a key element in how people experience foods and beverages, and it can be used to make existing products more exciting and to develop new products. Furthermore, calling out textural aspects of products on labeling can entice consumers. Lynn Dornblaser, Director of Insights and Innovation at Mintel, says that consumers are likelier to say they would buy products with textural claims on the packaging compared to products without such claims.
And though we primarily associate textures with solid foods, texture in beverages is becoming a new differentiator, in large part due to the rise in popularity of bubble tea.
Bubble Tea
Bubble tea, sometimes called "boba," originated in Taiwan in the 1980s. It may or may not have a tea base, and it doesn't have "bubbles" as we think of them, but rather solid "pearls" made from tapioca or cassava starch. It gained traction in America via Taiwanese neighborhoods and college campuses. Because of its combination of textures, bubble tea is considered a beverage and snack all at once.
There are hundreds of varieties of bubble tea, and through the end of 2025, the market for it is expected to have a CAGR of an impressive 9.3%. Because there are so many variations on bubble tea, restaurant brands are adding it to their menus as a way to entice returning customers and appeal to bubble tea's main fandom: young adults. Bubble tea offers a major opportunity for brands to incorporate different textures as well as flavors, taking full advantage of today's "texture" trend in foods and beverages.
Ready-to-Drink Coffee
The popularity of ready-to-drink coffee beverages offers another great opportunity for brands to expand their use of different textures. Nescafe is launching Cold Whipped Latte drinks designed to replicate the frothy and foamy textures of freshly made latte. The company advises consumers to shake the bottles before drinking to produce the froth and foam textures on top.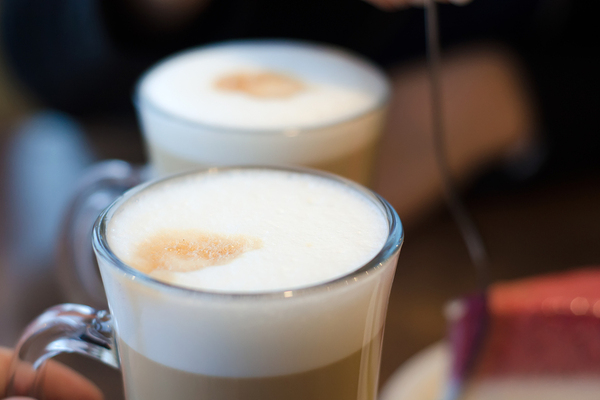 The goal is to deliver both the taste and the texture that today's ready-to-drink coffee consumers want. Ready-to-drink coffee innovations are rolling out at a rapid pace in general, and Nescafe hopes that the addition of textural appeal will help set it apart in this growing market.
Cocktails
Texture is even carrying over into the world of alcoholic beverages. American drinks distributor Southern Glazer tells Drinks Business, "What we know is that consumers now expect more complex and layered flavors in cocktails." Texture adds to the multisensory experience and can help cocktails feel "substantial." Ice has long been the most obvious way to adjust cocktail texture, through large ice blocks that minimize dilution, or shaved ice to dilute and add texture to summertime drinks.
Ingredients like vegetables are also being used to add texture to cocktails, and winemakers are "fortifying" their products with additions like creamy sherries. More wine brands are also making "sparkling" products, which incorporate a process using yeast and sugars into dry wines.
Today's beverage manufacturers realize that texture isn't just an attribute of solid foods but can also be incorporated into beverages in innovative ways. What's more, calling out texture qualities on labels can be a good way to pique consumer interest. While the most obvious example of texture in beverages is trendy bubble tea, manufacturers are looking for ways to add texture to coffees, juices and even alcoholic drinks as consumers seek more complex, multisensory experiences.
Hangar12 is at the forefront of CPG marketing strategy and more. Subscribe to our blog to stay up-to-date with our latest insights.
Topics packaging
Subscribe to ConsumerTalk