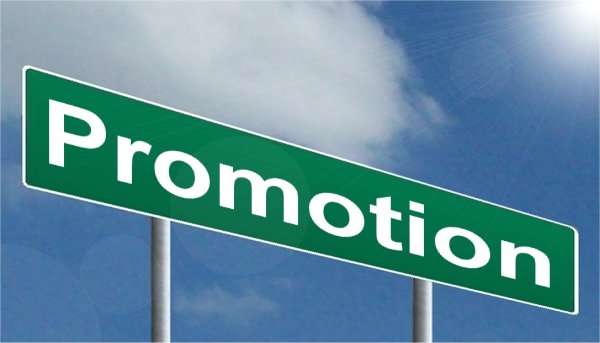 Promotion in marketing occurs when a company attempts to raise customer awareness of their product or brand. When successful, this then creates brand loyalty and a positive perception in the marketplace.
Brand positioning – also known as brand positioning strategy – is the process of implanting your brand in the minds of your customers. The idea is to create an excellent brand image for your product through various promotional strategies, including customer service, employee relations and advertising.
Below you will find a list of three important elements to focus on when trying to improve brand perception through promotion.
Know Your Brand
In order to truly promote you brand, you need to know it inside and out, and so does your team. Your employees and partners need to be aware of all the products you're offering to be able to impress your audiences. Customers these days are very savvy and they will be able to spot a fake. They are going to want to know what you can offer and how you are going to improve their life if they buy into your brand. Having a well-prepared and professional team is something that your potential consumers will notice, and it will do wonders for your image. It is also crucial to understand who your competitors are. A general rule is that your competitors are similar to you in size, cost and image. For instance, if your brand is more expensive, your competitors will only sell products that are premium.
Have True Passion
One of the keys to positive brand perception is making sure your team is passionate and proud of your brand. Successful companies understand that passion in the brand leads to success. If you want your team members to be passionate about something you need to make sure they are fully committed to your cause and extremely motivated. Having employees that truly care really means something here. Remember, everyone likes to have a good time at work. Use this information to help keep your team members motivated, passionate, and committed by making things fun for them. Treat your staff well – happy workers means happy customers! It would be wise to try and communicate as frequently as possible with your employees through briefings or reviews that will let you know how they're doing. Don't forget, a simple "thank you" or "good work" goes a long way.
Always Do Your Best
Great customer service is a sure way to promote your brand to the public. If you really want to have a positive reputation then you need to treat consumers with the respect they deserve. If you continually surpass expectations, and offer a high-quality product, you will be rewarded with loyal followers. It is crucial to make sure that you do everything you can to promote your brand. This includes direct marketing, mail, email, online promotions, in-store promotions, demos, social media, etc. The Internet is yours to take advantage of. More customers are online than ever before, so capitalize on that diverse and massive pool of potential sales leads.
Conclusion
According to specialists at the MarketingProfs "Your brand image is vital, and you must protect it viciously". Your brand is going to be subject to public scrutiny no matter what your strategy, is, so not being prepared is going to cost you, and will inevitably lead to problems in the long run. That being said, if you decide to take an intelligent, proactive approach to promotion, it can positively influence your brand's positioning in the eyes of your target customers.
Topics branding, perception, Brand perception
Subscribe to ConsumerTalk