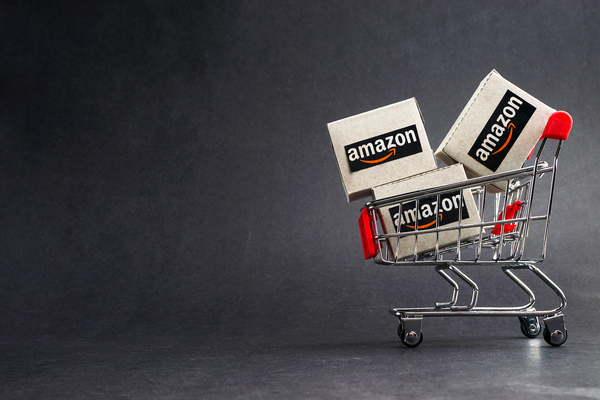 Amazon selling—is it a real profit center for eCommerce? The answer is a resounding, "Yes." If you're ready to get your retail products on Amazon, this article shares what you need to know to get started with eCommerce for the first time.
Top Tips for CPG Marketing on Amazon
The Amazon website says there are 300 million active customers in more than 180 countries. Their eCommerce platform gets 195 million U.S. visitors each month. Sellers on the platform reported $1.5 billion in sales just on Prime Day alone last year.
From a CPG marketing perspective, Amazon is the hottest place to put your products. StartUpBros says you only need about $500 to launch your CPG marketing efforts on Amazon. This includes buying initial inventory and hiring a photographer to take great pictures of your products.
While the barriers to entry are few, and the cost is low, there are some steps necessary to get started as well as some tricks to be successful.
Step One: Registration
The first step is to register your product. You will need just a few things to get started, beyond your target product to sell:
A credit card
A local bank with ACH
Your address
Local phone number
US EIN
You have two choices, currently, based on how much you sell:
Individual Plan

Cost .99 cents per sale
You sell less than 40 items per month
You're deciding what to sell
Professional Plan

Cost $39.99 flat rate
You sell more than 40 items/month
You're planning to expand and want advanced features
You can change these selections at any time. You should also consider the rules of each plan; additional fees apply for shipping, selling, and more.
Once you're registered, you can go on Seller Central and familiarize yourself with this eCommerce hub. From this location, you have a 360-degree view of all the products you're selling, your customers, and your inventory. You can link to a handy mobile app for on-the-go responses to your customer's questions.
Note that the above fees apply to you maintaining inventory and fulfilling the orders. A more turnkey approach, Fulfillment by Amazon (FBA), gives you access to optional features and services to help you manage and grow your business. FBA fees cover the cost of storing your products in Amazon's fulfillment centers; picking, packing, and shipping orders; and providing customer service for products sold.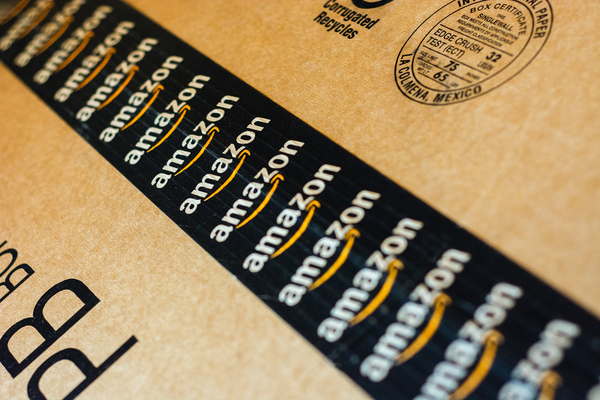 Step Two: List your product
You will need a Global Trade Item Number. This could include a UPC, ISBN, or an EAN. Each product listing will require:
A SKU number (Stock Keeping Unit)
Product title
Product description and bullet points
Product images
Search terms and keywords
The product detail page makes it simple for buyers to find your items. Make sure your titles are descriptive, images are clear, and you have concise bullets summarizing the benefits of your products.
ProTips for Product Pages
Title should be no more than 200 characters and capitalize the first letter of each word.
Images should be 500x500 or 1,000x1,000 pixels.
Variations should include sizes, colors, flavors, or scents.
Bullet points must have short, descriptive sentences with key features.
A Featured Offer (the "Buy Box") which lets customers do a one-click to buy now or add the item to their cart.
Other offers include the same product offered by multiple sellers for a different price and shipping options.
Description of the product should include a sprinkling of keywords to make the product easy to find.
Step Three: Fulfillment
Once your product is live, you must consider your fulfillment options:
Do-it-yourself means you maintain your own inventory and ship your products.
Amazon fulfillment (FBA) for additional fees, allows you to outsource inventory storage and fulfillment. Click here to find out more about these fees.
If you're just getting started, be sure to check out the Amazon Seller University for tips on how to build your eCommerce business.
While these are the basic steps necessary to launch your CPG marketing efforts on Amazon, once you've hit your first sale, it's time to focus on performance metrics and customer reviews. Also, you will want to consider Sponsored Ads to increase awareness and sales.
Thousands of Amazon sellers say the results you receive are definitely worth the effort.
To get started on your Amazon journey, download our Flowchart to Amazon Selling for a step-by-step guide to launching a profitable CPG product line. Fill out the form below to gain instant access to the flowchart.
Download the Amazon Journey Flowchart
here.
And subscribe to our ConsumerTalk blog below.
Topics cpg
Subscribe to ConsumerTalk