Product advertising is constantly changing and evolving to take advantage of audience preferences, technological advances, and the measured effectiveness of various methods. Here are some of the trends that seem likely to arrive in 2023.
User-Generated Content
People strongly trust user-generated marketing content because it comes from customers who used the products in question and had positive experiences. User-generated content can also be a powerful CPG marketing tool as it fosters relationships with customers, which are important for a company's reputation and sales. This type of marketing comes across as genuine and can get people to try products for themselves to experience their benefits.
Interactive Content
The internet has given us many options for interactive marketing content like:
Quizzes
Games
Calculators
Contests
Assessments
When customers engage with your marketing content by interacting with it, they're more likely to make purchases.
The End of Cookies?
In the last year or two, cookies have become optional on many sites, but Google is making moves to end them. Many other sites will follow suit as consumers and companies alike realize that customer privacy is important. As a marketer, this is challenging in that it means companies will need to gather customer data in other ways.
Conversational Marketing
The potential end to cookies will bring about more of a focus on conversational marketing, which can elicit marketing data as relationships are formed. This type of marketing involves personalized emails, live chats, and virtual assistants, which foster conversations between companies and consumers even if bots are utilized in some instances.
Video Advertising
Video advertising is undergoing several evolutions that will be trends in 2023. Videos are getting shorter to match consumers' attention spans. Live video in the form of livestreams and webinars is becoming a prominent form of advertising. Videos are also becoming increasingly shoppable so consumers can purchase directly through them rather than having to migrate to websites.
Influencer Relationships
This is not a new trend, but 2023 will see the influencer relationship become more of an ongoing connection than a one-time campaign or ad. Influencers can have profound impacts on product sales, but the effects can be short-lived when relationships end after short periods. Longer-term relationships can help build the CPG brand voice and generate repeat sales over longer spans.
Hangar-12 offers cutting-edge marketing information and services for CPG companies and retailers to take your product sales to the next level. Become a CPG marketing expert in one click.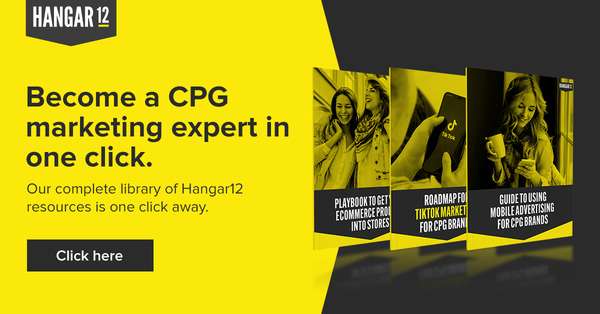 Topics cpg, Advertising, CPG Trends
Subscribe to ConsumerTalk