Social media and brand awareness go together splendidly. It didn't take long for brands to recognize the value of a strong social media presence to their bottom line.
New startups could use social media to introduce their brand to the masses and let people know it existed. More established companies could hone their competitive advantage by boosting social shares. And fully established businesses and iconic brands could use social media to improve brand recall by using highly targeted social media advertising.
Social media contests have proven to be outstanding vehicles for raising brand awareness and reaping many other important benefits. They're well worth considering for brands that are intent on improving awareness and increasing their social media influence at the same time.
Why Online Contests Are So Effective
First of all, online contests are effective because who doesn't like winning free prizes? Sponsoring a social media-based contest can help brands expand their email newsletter subscription lists, drive web traffic, drive foot traffic to their brick-and-mortar retailers, shed excess inventory in the form of prizes, all while gaining immensely valuable customer data.
One key to running a successful social media contest for raising brand awareness is having a clearly defined goal (like increasing website traffic by a certain percentage). Also, success requires knowing which metrics to track and having the analytical tools in place to track them. Selecting prizes that are relevant to the brand is important, as is accompanying the contest with high-quality, SEO-optimized content. Here are two examples:
Spring Break Reintroduces a Childhood Favorite
Sour Punch candy was a big hit with kids who grew up in the 1990s. It was a brand that knew its target audience of tweens and teens and catered to them. When those 90s kids grew up and went to college, however, many of them left behind some of their childhood favorites, including candy brands like Sour Punch.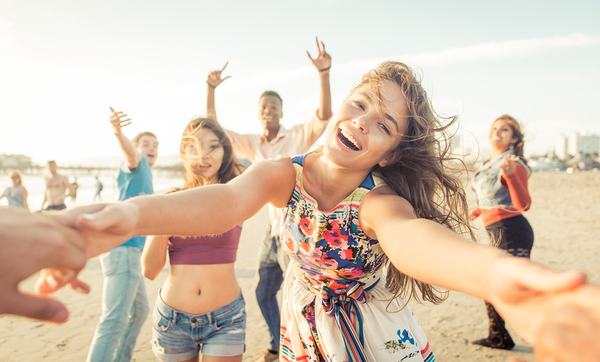 The brand experienced major success in creating a social media contest that focused on their product in the context of Spring Break—an event many of those 1990s kids were now attending as college students. This contest required adult fans of the brand to create their own Spring Break story by captioning appropriately themed pictures. The winners received a special Spring Break trip as special guests of Captain PunchBeard's Party Plank. The event attracted 30,000 Spring Breakers, who reconnected with a favorite childhood brand and left with plenty of free product to inspire future purchases.
Two Generations of Crafters Share Their Creations
Another social media campaign that highlighted the remarkable flexibility of the social media contest was conducted by Bernina USA, a high-end brand of Swiss sewing machines. Bernina's major challenge consisted of their somewhat divided demographic: older people who were used to using sewing machines in practical applications like making clothing, and younger adults who had discovered the value of a great sewing machine to their creative "maker" efforts.
Using targeted Facebook activity as part of an integrated campaign, the brand conducted an "upcycling" contest where entrants would turn something old or used into something new and useful (or beautiful). Participants uploaded photos of their creations, and the winner received a $1,000 gift certificate from Bernina. The outstanding participation rates went a long way toward boosting brand awareness for the company.
Social media builds brand awareness not through magic, but through targeted reach in the context of overall smart brand activity online. Social media platforms offer both the reach and the flexibility to allow brands to create contests that make perfect sense for their target audience, while raising awareness and bringing in new fans at the same time. Hangar12 is at the forefront of CPG marketing strategy and more. Subscribe to our blog to stay up-to-date with our latest insights.
Topics brand
Subscribe to ConsumerTalk