With cosmetic brands, influencers account for up to 90% of Instagram engagement, so there's no question as to their importance.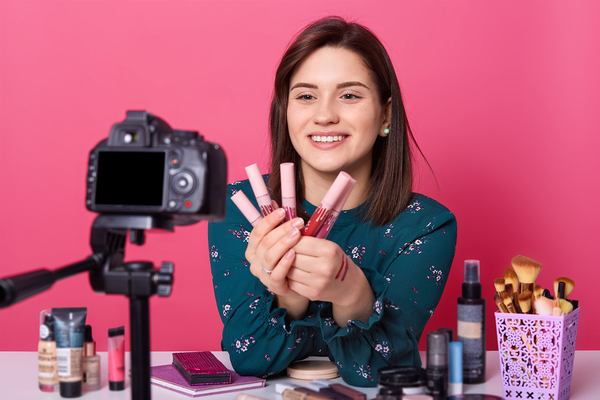 Currently a $2 billion a year industry, Instagram influencer marketing is expected to be worth anywhere from $5 to $10 billion by 2020. This type of consumer marketing is used by niche, mass-market, and prestige cosmetic brands, and it's a trend that shows no sign of abating.
Glossier is one beauty brand that has had success with its "rep" program on social media, including Instagram. The company has succeeded by choosing influencers with their own niche and significant influence over their followers, and by offering discounts through their reps, who make a small commission from orders placed through them.
Luxury beauty brand Lancôme has been around for a long time, and it too is turning to Instagram influencers like Italian royalty Chiara Ferragni. The brand sponsored Ferragni's wedding makeup as part of an influencer campaign last year, for example.
Why Influencer Marketing Works so Well
Influencer marketing works well because consumers think of those they follow on Instagram as having the same level of influence as a trusted friend. The effect is the marketing strength of word-of-mouth recommendation, multiplied by thousands – or sometimes millions.
Instagram is also the perfect social media platform for beauty brands because of its strong visual focus. An image, gallery, or video is the highlight of every post, and people want to see their favorite influencers (and their product choices) in action.
Engagement, not Follower Number, Is Key
Whether you're a beauty brand or a brand in some other industry, success in an influencer campaign requires more than just finding an influencer with a huge following. For one thing, it's important to find an influencer with an audience that closely matches your own target audience. That means you must have high-quality data about the people who buy your products.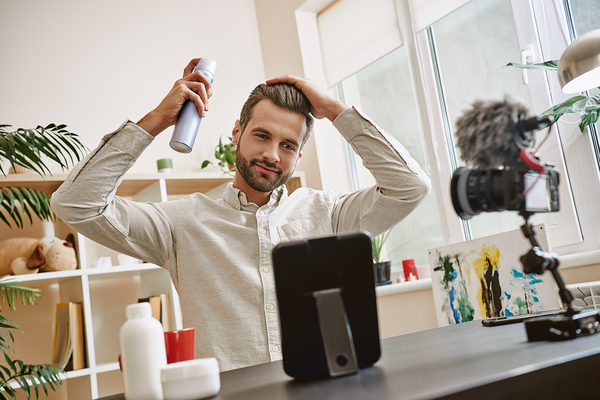 And while influencer number is important, engagement is more important. Engagement is a metric calculated as:
(number of likes + number of comments) ÷ number of followers
Brands typically look for influencers with engagement rates in the 10% to 20% range. It's crucial for brands to research influencers to determine how real their following is, because there are many bots on Instagram that hand out likes and even comments, inflating follower numbers without increasing their real influence.
Planning an Influencer Campaign
Brands (beauty or otherwise) interested in planning an influencer campaign should look to engagement numbers more than follower numbers. Furthermore, the follower demographics must closely match the target audience, and should not be artificially inflated by bot activity. Influencers should have a record of making responsible partnership choices and should make their own content. It's also wise to read comments to be sure the followers are ones that represent a "good fit" with brand values.
Brands with smaller budgets should look for so-called micro-influencers, with followers in the 1,000 to 10,000 range and high engagement levels. Regardless of budget, brands must research influencers to learn which types of posts (stories, videos, gallery posts, etc.) they excel at, and determine if those match with the goals of the proposed campaign. Seventy-two percent of Instagram users say they've made fashion, beauty, or style purchase decisions after seeing something on Instagram, so there's no denying the power of the influencer.
Influencer campaigns have much to offer, as long as brands do their research and plan their campaigns so that campaign goals and influencer goals align well. Hangar12 is at the forefront of CPG marketing strategy and more. Subscribe to our blog to stay up-to-date with our latest insights.
Topics brand strategy
Subscribe to ConsumerTalk