Candy has always been set apart as special compared to other foods. Candy in America, as you recognize it today, emerged after the Civil War, following a drop in the price of sugar and the development of industrial machines capable of making it in mass quantities.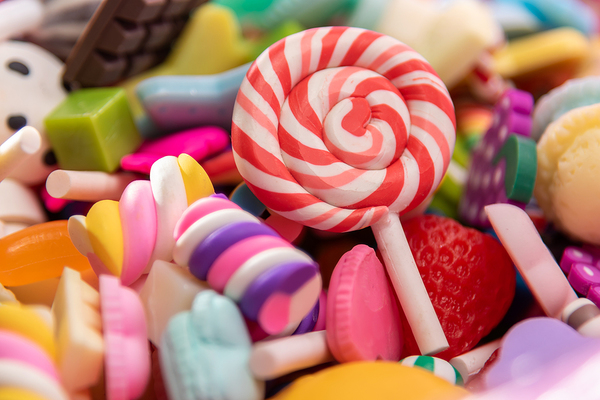 Candy is considered a "permissible indulgence" and has also developed close associations with religious holidays, such as the Hanukkah gelt, Christmas candy canes, and chocolate Easter bunnies. And though only loosely associated with All Saint's Day, Halloween candy is a huge market, with Americans spending an average of $86 per person in their household in 2019.
But the candy market is impacted by trends, just like any other CPG brand. Here's what trends will affect our collective sweet tooths in 2021.
Candy Trends in the U.S.: A Few Statistics
The market for candy is predicted to grow 2.8% for chocolates and 3.7% for non-chocolates from 2018 through 2022. Eighty percent of American adults eat candy, and they spend $23 billion per year just on their chocolate addiction.
Since 2012, confectionary sales in the U.S. have grown by 15% in both the chocolate and non-chocolate categories. The global candy market projects a CAGR of 3.99% through 2025.
The global candy market is segmented by:
Chocolate and non-chocolate
Boiled sweets
Toffees
Caramels and Nougat
Pastilles
Gums
Jellies and chews
Mints
Others (Licorice, lollipops, and medicated confectionery)
The global candy market declined somewhat during 2020; the global pandemic caused forecasters to drop their projections slightly from the beginning of the year. Since many Halloween events were canceled or consumers chose to stay home, candy companies were concerned that sales would decline.
In fact, total sales of candy rose 13% in September 2020 over the same period in 2019. Despite COVID, it seems American children still had some Halloween trick or treats.
CPG Marketing and Demographic Trends
Mordor Intelligence reports on the latest candy trends, stating, "The majority of the manufacturers are focusing on product development in line with organic food culture across the world." COVID-19 impacted all demographic categories in 2020, and they predict continued emphasis on health-conscious clean labels and more "healthy" products. Candy Industry reports the plant-based revolution will impact candy next year, with more vegan offerings extending into traditional CPG branding efforts.
By far, the most candy eaten remains in the chocolate category. By brand, the most popular include Snickers, Reese's Peanut Butter Cups, and Hershey's Kisses, but the trends show Starburst, Swedish Fish, and Sour Patch Kids growing in popularity.
A report for Swedish suppliers for American candy manufacturers reports that Hispanic Americans consume candy more frequently than non-Hispanic Americans and that non-chocolate chewy candy is especially popular in this demographic segment.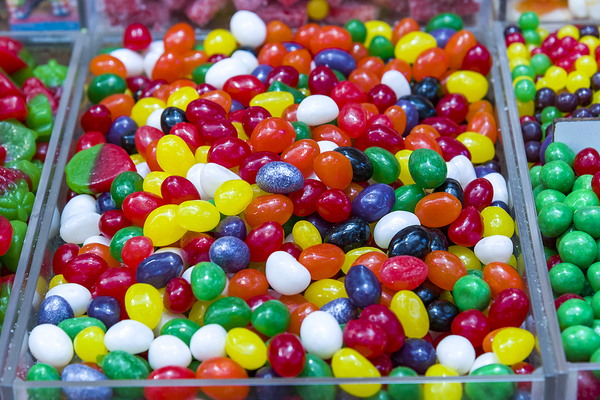 CPG Branding Trends Include Sustainability and Social Responsibility
Environmentally conscious consumers are demanding transparency and sustainability from their food products, and candy is no exception. Several candy companies have accelerated their sustainability strategies in response. Mars plans to invest $1 billion in clean energy, renewable food sourcing, and more eco-conscious farming practices. Hershey intends to invest $500 million through the year 2030 in improving the sustainability of cocoa production.
What Consumers Want from Candy
Consumers want what they've always wanted from candy: great taste. Other qualities candy consumers say they look for include:
"Clean label" ingredients
Vegan options
Corn syrup alternatives
Trendy ingredients (like quinoa in chocolate candy)
Local, authentic ingredient sourcing
Consumers can accept that they probably won't ever feel "healthy" while munching chocolate, but they can at least feel like the candy company is striving to do something positive by promoting clean energy, using organic ingredients, or engaging in corporate social responsibility.
The "trend" of candy tasting great and providing a momentary indulgence will never go away. But companies can grab consumer attention by their commitment to fair trade, sustainability, and community outreach.
Hangar12 is at the forefront of CPG marketing strategy and more. Subscribe to our blog to stay up-to-date with our latest insights.
Topics Brand stories
Subscribe to ConsumerTalk