Influencer marketing has been around in various incarnations as long as mass media has existed. Today, many people's first thoughts on influencer marketing often include people who have a large social media following.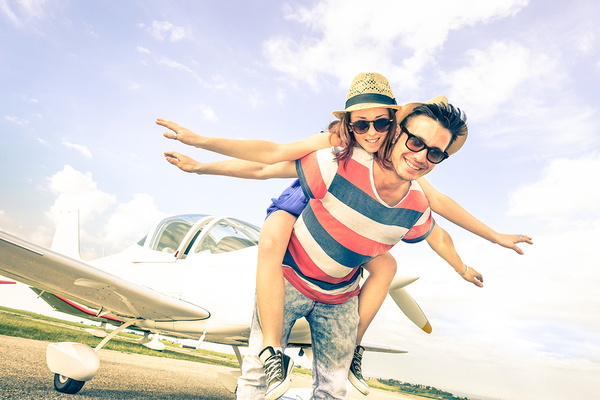 But it's important not to confuse popularity with influence. Influence is more targeted and specific, because the goal of influence is to change how someone thinks or behaves. An influencer may or may not have a big social media following, but they do have the following three factors:
The ability to deliver a message to a lot of people, whether that's through a publication, a television program, or social media.
Credibility within the proper context. For example, we're likelier to trust a recommendation on skincare that comes from a dermatologist, rather than a celebrity chef.
The ability to sway people to their point of view. Some people are able to explain things well, deliver clear messages, and share valuable information with confidence.
Here's what you should know about influencer marketing for CPG brands.
The Benefits of Influencer Marketing
Influencer marketing benefits brands in many ways, including:
Delivering authenticity through engaging storytelling. In fact, many brands consider the authenticity that comes from influencer marketing to be the top brand benefit of this type of consumer marketing.
Influencer marketing improves brand sentiment, loyalty, reach, and trust. Marketing is about winning over hearts and minds, and improvements in brand sentiment are a primary outcome of influencer marketing campaigns.
Raising brand awareness, by spreading exposure for your brand into an established cohort that is already engaged and interested.
Bolstering brands' SEO efforts, increasing opportunities for link-building and rising in search rankings
Offering measurable outcomes, such as engagement, product trials, and product purchases.
Delivering strong ROI in terms of earned media value. In fact, one study found that influencer marketing generated nearly $12 of earned media value for every dollar spent on the campaign.
Examples of Influencer Marketing
Examples of influencer marketing are everywhere, and that is because they are effective. When beauty brand Maybelline launched a new line of mascara, they worked with influencers in the beauty industry, including beauty blogger Kelly Baum, who offered readers help with incorporating makeup products into their Halloween costumes. Product reviews and giveaways are other popular examples of how brands use influencer marketing.
The parent company of Scottish whiskey brands Oban and Lagavulin made a video starring Nick Offerman, whose character on the hit TV show Parks and Recreation was a fan of Lagavulin. Released at Christmas, with Offerman in front of a roaring fireplace, the video was season-appropriate and achieved viral status due to the popularity of Offerman and his sitcom character.
Accessory and footwear brand Loeffler Randall tapped the influence of artists and fashion insiders to show "cool girls doing cool things." The company regularly shares photos of its "brand ambassadors" wearing its accessories and shoes on Instagram with its own custom hashtag.
Case Studies
Hangar 12 paired glass bakeware leader Pyrex with young celebrity chef Giada de Laurentiis to help the brand reach a younger generation of bakers. Specifically, the goal was to help the brand's Accents Collection reach younger consumers through a variety of sales materials.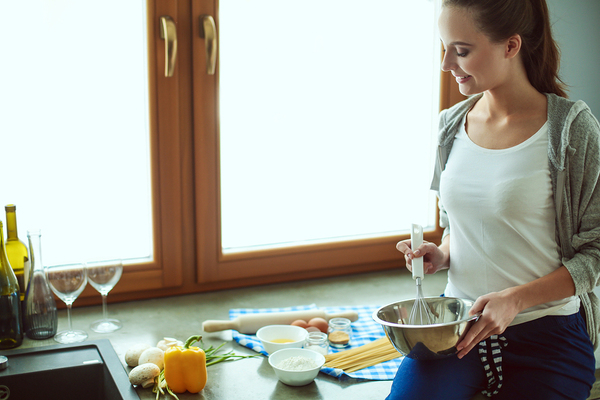 As a result, the Accents Collection experienced Pyrex's most successful new launch. Brand awareness went up, and the established brand Pyrex gained relevance with a younger demographic. Pyrex was so pleased that it ran the campaign again later, to continue to benefit from this type of influencer marketing.
Another Hanger 12 initiative involved pairing BallPark brand franks with the Dew Tour from 2009-2011. With a live, branded experience at every tour stop, the 2011 tour included a stage with a DJ and visits from BMX star Mike Spinner. BallPark delivered 162,000 branded premiums, awarded over 400 prizes, and hooked up over 2,000 fans with Mike Spinner, raising the brand's reputation as the ultimate "guy food."
Like what you're reading? Enter your information below for instant access to helpful tips that will add rocket fuel to your brand's influencer marketing efforts.
Tips for Strong Influencer Marketing
While each influencer marketing campaign should be custom tailored to the product and audience, the most successful influencer campaigns have several things in common:
When they use sponsored blog posts, the posts are SEO optimized and have a carefully considered visual layout, with a clear call to action. Links to product pages are also highly effective here.
They make use of the popular Instagram Stories platform. With 300 million users, Instagram Stories has twice the audience of Snapchat, and Instagram's Shopping Links team is adding new functionalities for engagement all the time.
Great influencer marketing campaigns have clearly defined goals and objectives that lead to reaching the goal.
They also scale the campaign appropriately to the goal. For example, influencer-created sponsored posts can be outstanding for increasing a product's or brand's exposure. Another tactic might be having an influencer take over a brand's Instagram account for a day.
The importance of choosing the right influencer can't be overstated. Ideally, your influencer should already create content that's relevant to your industry.
Finally, the best influencer campaigns track results, including ROI, web traffic, search engine ranking, and other critical web analytics.
Best Practices
Here are six best practices for success with influencer marketing campaigns. Not all of them will apply to every campaign, but these have generally shown good results and can be smart starting points if you're unsure how to begin.
Consider using product or service reviews. They're simple and straightforward, and the right review from the right influencer is perceived as nearly as trustworthy as a recommendation from a friend.
Use influencers to promote giveaways or other contests can bring considerable attention to these events.
Likewise, offering discounts through the social media properties of an influencer can drum up interest in a product or service your business would like to promote.
If you have a highly specific use case, you can gain a lot of visibility with the right influencer. One global insurance company worked with influencers on a campaign about insuring highly sentimental objects, such as heirloom watches.
Influencers can also be tremendously effective partners for adding visibility to a new product launch.
Enlisting in an influencer to encourage people to submit user-generated content in promotion of a high-profile event is a terrific way to create buzz before the event.
Avoid These Mistakes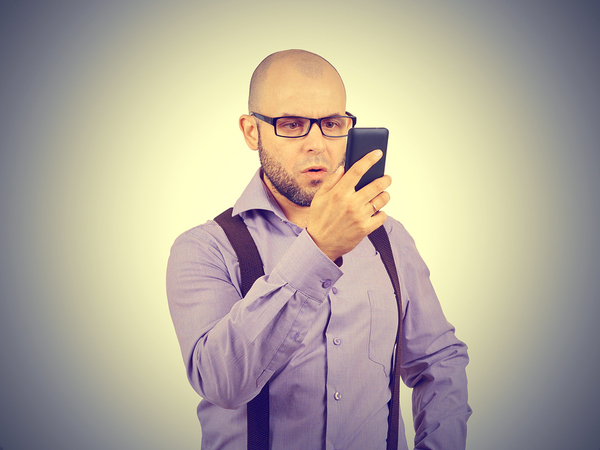 Most of the mistakes that hinder the success of influencer marketing campaigns can be avoided by practicing common sense. Here are some of the more common mistakes brands make with influencer marketing:
Lack of planning and absence of concrete, actionable goals.
Limiting focus to follower count. Follower counts of influencers matter, but they're far from the entire story.
Putting all your influencer campaign eggs into one social media platform's basket. You can maximize success by working with multiple platforms, and with the influencers that do their best work on those platforms.
Ending collaboration with an influencer after a single marketing partnership. Sometimes you can gain ongoing success by continuing to collaborate with a particularly effective influencer, as was clear with the partnership between Pyrex and Giada de Laurentiis.
Believing that you "own" an influencer you're working a campaign with. They got where they are without you, and should be considered as partners.
Forgetting to follow endorsement rules. The Federal Trade Commission has rules for endorsements on social media, and if you run afoul of them, you can get your brand into legal hot water.
Integrating Influencer Marketing into Overall Marketing
Naturally, influencer marketing is only one aspect of a comprehensive consumer marketing strategy. You should no more throw all your resources behind influencer marketing than you should any other single advertising channel. This type of marketing is time- and cost-effective, and the ROI of an inspired influencer campaign can be spectacular.
People are bombarded with consumer marketing messages during just about every waking hour, and they want to make informed choices about the products and services that appeal to them. Influencers can help cut through all the noise of the 24/7 marketing messages and prompt ordinary consumers to try new things. But influencer marketing has to work within a context of a great overall marketing strategy. You can't expect it to do all the heavy lifting for your brand's consumer marketing.
The Future of Influencer Marketing
One way the influencer marketing space is expected to evolve is toward a diversity of statuses among influencers. In other words, the sheer number of followers a person has will not be the single defining statistic about how influential they are. You're likely to see influencers with smaller following numbers, but greater influence over more defined target audiences.
You're also likely to see push-back against influencer campaigns that are just thinly disguised endorsement deals. People want authenticity, and they follow influencers precisely because they feel the influencer has a story that is relevant. This is another reason why follower numbers will likely play a less important role in identifying the best influencers in the future. Without authenticity, there is little to separate influencer marketing from traditional paid advertisements.
Influencer marketing has been a product of mass media culture as long as mass media has existed. The difference today is that there are far more mass media platforms, and they can be targeted more exactly than ever before. This makes influencer marketing especially attractive to brands looking to reach new audiences, gain visibility, or re-introduce their products and services in the social media era. Hangar12 is at the forefront of CPG marketing strategy and more. Subscribe to our blog to stay up-to-date with our latest insights.
Topics Influencer Marketing
Subscribe to ConsumerTalk