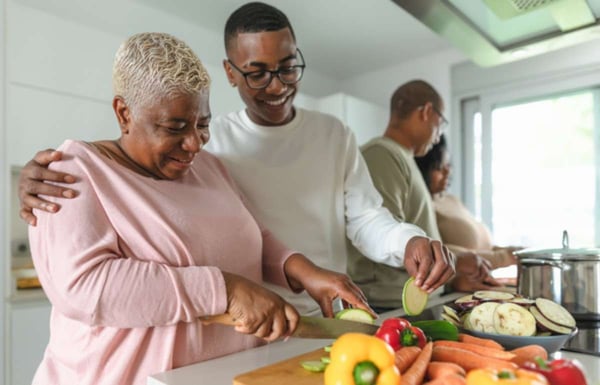 Recipes are huge on Instagram. That's not surprising considering it's probably the most photo-centric of all social media platforms and can earn you huge followings if you can figure out what people want.
Here are some of the top recipes (grouped by trend) marketed on Instagram in 2022.
Seasonal
The appeal of recipes with seasonal ingredients and themes never seems to get old. From cozy soups like pesto tortellini zuppa Toscana in January to corned beef and cabbage in March and chipotle peach BBQ chicken in August, people always seem to be looking for recipes that take advantage of in-season ingredients to celebrate the best each time of year has to offer.
Twists on Old Favorites
Another popular category of recipes on Instagram is one featuring twists on old favorites. People are always looking for things that are familiar, yet somehow new, and these recipes give them everything they want in nice, neat packages. Examples include green goddess pasta salad, smore's cookie bars, and Chinese cucumber salad.
Another way to do a twist on an old favorite is to substitute a healthy ingredient to make the dish more compatible with special diets. One recipe that fits this definition is creamy vegan cauliflower gratin.
Combining Cuisines
Who wants to just eat a Mexican dish when you can eat a Mexican-Italian fusion instead? Like many ultra-fancy restaurants, Instagram cooks love to mix things up and combine regional cuisines into single recipes. In 2022, Instagram offered combined recipes like spicy meatball Bahn mi and street corn grilled cheese.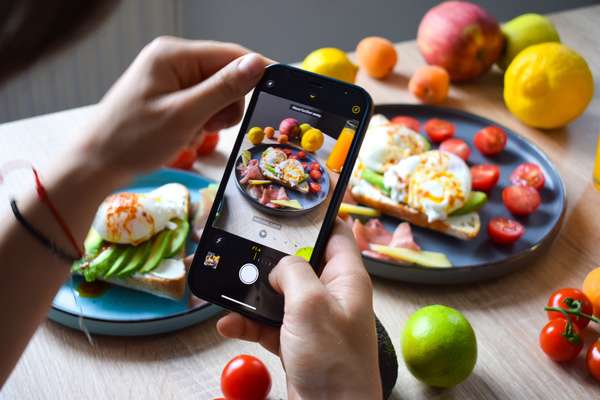 Restaurant Copycats
Inflation may be zapping your wallet, but you can save money by making your favorite restaurant dish at home via Instagram. Also, if you want to eat your favorite meal every night this week, you can do so without spending money on drinks, appetizers and a waiter's tip. Some of Instagram's top restaurant copycat recipes were Chinese garlic green beans, Detroit-style pizza, and Starbucks' iced pistachio latte.
Trendy Equipment/Method
Recipes that used trendy pieces of equipment are all the rage on Instagram. The top three pieces seem to be the air fryer, the Instapot, and the trusty sheet pan (which is easy and doesn't require any expensive appliance). Examples of recipes using them include sheet pan chicken parmesan, sheet pan Greek garlic butter chicken and potatoes, instant pot spicy short rib noodle soup, and air fryer crispy garlic parmesan wings.
One-Pot Meals
Who wants to come home from work just to make a mess in the kitchen with three or four different pots and pans? Nobody, that's who! That's why one-pot recipes are popular on Instagram; they offer full meals and single pots to wash. Examples this year included the one-skillet street corn chicken enchilada bake; one-pot, sun-dried tomato pasta with whipped ricotta; and black pepper chicken.
Hangar-12 can handle all your CPG marketing and CPG brand voice needs including strategy, best practices, and trends.
Topics Social Media, CPG Trends
Subscribe to ConsumerTalk