On the face of it, "shopper marketing" is such a plain term that it is easy to dismiss. However, it is actually a deeper, more complex topic. Shopper marketing is made up of three primary dimensions:
In-store marketing reach (with things like point-of-sale marketing collateral)
Brand-building activities and promotions
Collaboration between retailer and manufacturer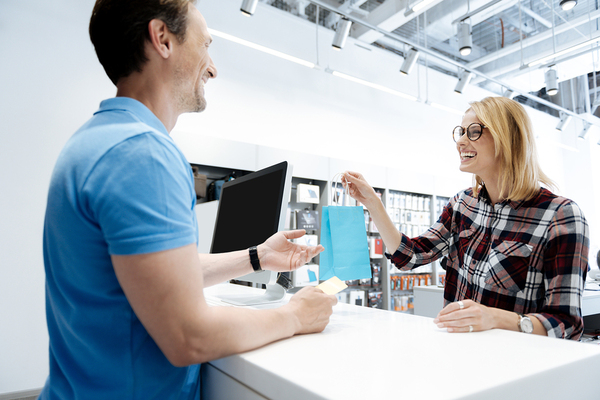 Shoppers not only want to leave with certain products, they want the process of obtaining them to be positive.
Shopper marketing does not stop there, however. It may also encompass out-of-store marketing (like internet campaigns), trade promotions, product fine-tuning, packaging innovations, and retailer activities like private label marketing.
The difference between "shopper" and "consumer" is understated, but important. Consumers may be in the store, driving around, at home, at work, or at their child's soccer game. Shoppers, however, are in the store, shopping. Moreover, the person shopping may not be the person consuming the product. For example, parents typically purchase the breakfast cereal their children consume. Shopper marketing is directed at the person putting things in their basket. Here are five ways you can use shopper marketing to build your brand.
1. By Turning Consumers into Dedicated Shoppers
Shopper marketing recognizes that the person in the store is constantly building preferences in various categories and brands. By making their shopping experience meet or exceed their expectations, brands and retailers build loyalty by optimizing qualities like price, convenience, aesthetics, and sustainability.
2. By Offering Shoppers the Solutions They Want
As a brand or retailer, naturally you provide consumer products, but are they optimized to come across to the shopper as a solution to the problem that has them shopping in the first place? You may sell healthy produce, but do you sell it in a way that addresses the shopper's interest in providing a cost-effective, healthy, tasty meal for their family?
3. By Understanding and Optimizing the Path to Purchase
The decision-making process may end when the shopper exits the checkout lane, but it does not start there. The path to purchase may begin with an online photo of an outfit or a delicious-looking recipe, and it may involve looking for coupons, browsing the aisles looking for deals, and considering things like shopper loyalty programs at the stores where they shop.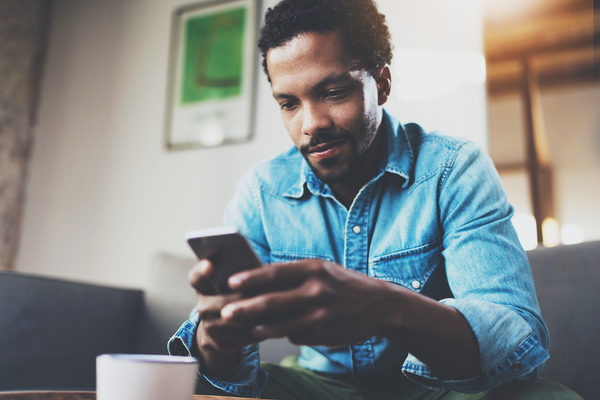 The path to purchase may end at the cash register, but it may start anywhere.
4. By Embracing Clarity and Simplicity
When someone sees, for example, a photo of a pair of shoes she loves on Instagram, what is the simplest way for her to end the day wearing a pair just like them? Do your products or retail environments reassure shoppers that they are making a great choice? Do shoppers feel that you are addressing their needs and wants, or simply trying to sell them as much stuff as possible?
5. By Continual Monitoring of What Works
This is an age where data can come from an almost unlimited number of sources, and brands and retailers would be remiss not to make use of the stories the data tells. Analytics of sales, typical paths-to-purchase, online habits, and in-store promotions that work help brands and retailers see what is working so they can reinforce that, while stepping away from what does not work well.
Companies (whether brands or retailers) that invest in shopper marketing see the good results of doing so. A great shopper marketing strategy can result in increased sales, stronger loyalty, and a positive return on investment. Stores themselves are powerful marketing mediums, and the brands in them are the content that solves shopper problems, makes their days a bit brighter, and gives them a good feeling.
Optimizing shopper marketing may require transformation of many brands' status quo in marketing, but the tools exist to make this possible and lucrative. There are countless ways shopper insights can be generated and after-the-fact analytics can help brands understand what resonates with shoppers and what does not. The brands that embrace shopper marketing will be the ones that build and retain loyalty in a consumer era where shopper choices and options are practically unlimited.
As a branding agency, Hangar12 is constantly looking for new ways to influence brands in various audiences everywhere. We believe in sharing this knowledge with our audience, and subscribing to our blog is a great way to stay informed:
Topics marketing
Subscribe to ConsumerTalk