Versions of influencer marketing have been around for practically as long as consumer goods have been.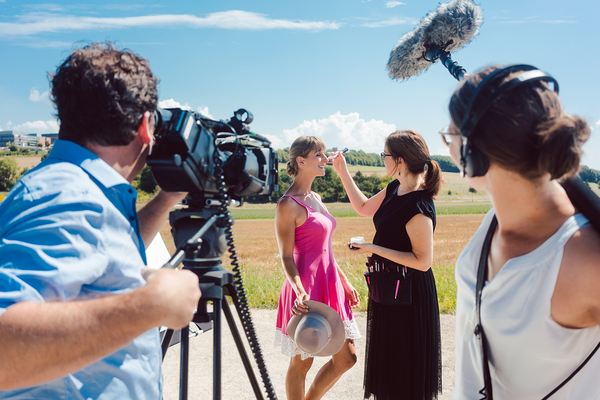 With the splintering of entertainment and media into increasingly targeted channels, however, the celebrity endorsement that was a staple of 20th-century broadcast television is no longer as relevant. In its place has emerged influencer marketing, and few industries have benefited from it more than the beauty industry. Here are five top YouTube beauty influencers and how they have captured their loyal audiences.
1. Jackie Aina
Jackie Aina has 3 million YouTube subscribers, thanks to her outstanding makeup skills. In addition, Aina advocates for visibility for people of color in the beauty industry and talks about issues that are important to her audience, like skin bleaching, makeup brands that don't have the right shades for people with darker skin, and cultural pressure to wear wigs. She has recently parlayed her YouTube success into a collaboration with TwoFaced Cosmetics.
2. Carli Bybel
With 6.2 million subscribers on YouTube, Carli Bybel focuses on reviews of cosmetic products as well as makeup tutorials. She has been producing YouTube videos since 2011 and is one of the top beauty bloggers today, with most of her tutorials focusing on easy-to-duplicate makeup styles for occasions like lunch dates and nights out. She also has a popular blog, The Beauty Bybel, with over 6 million subscribers.
Dutch makeup artist and beauty vlogger Nikkie de Jager gained fame in 2015 when she made a video called "The Power of Makeup." She now has over 10 million YouTube subscribers. Because she is a professional makeup artist, de Jager frequently features commissioned work in her YouTube videos. Fans love that de Jager likes "keeping it real" and sometimes appears without makeup. She sees makeup as a fun way to change up her look, and fans pick up her enthusiasm.
YouTube celebrity Jeffree Star is the founder and owner of Jeffree Star Cosmetics. He also has 15 million YouTube subscribers and got his start publishing music on MySpace. While Jeffree has been part of YouTube since 2006, it was only after launching Jeffree Star Cosmetics in 2014 that he began posting tutorials and beauty tips. Since then, the Californian has gained 1.5 billion collective video views on YouTube alone.
English beauty influencer Zoe Elizabeth Sugg goes by the name Zoella on YouTube. She began her career as a blogger in 2009, and the success of her blog prompted her to start her own YouTube channel. Since then, she has collected 11 million subscribers and has become one of the world's top internet fashion and beauty influencers. In her career as a beauty influencer, Sugg has collaborated with several top beauty brands, and recently announced a partnership with makeup brand ColourPop.
The brand amplification possible with beauty influencers like the ones listed above is astounding, and these represent just a small subset of popular influencers. Influencer marketing has become marketing in a range of industries and niches, and when it's done strategically, the results can be impressive indeed! Hangar12 is at the forefront of CPG marketing strategy and more. Subscribe to our blog to stay up-to-date with our latest insights.
Topics Influencer Marketing
Subscribe to ConsumerTalk